Galaxy S7 screen makes repairs extremely difficult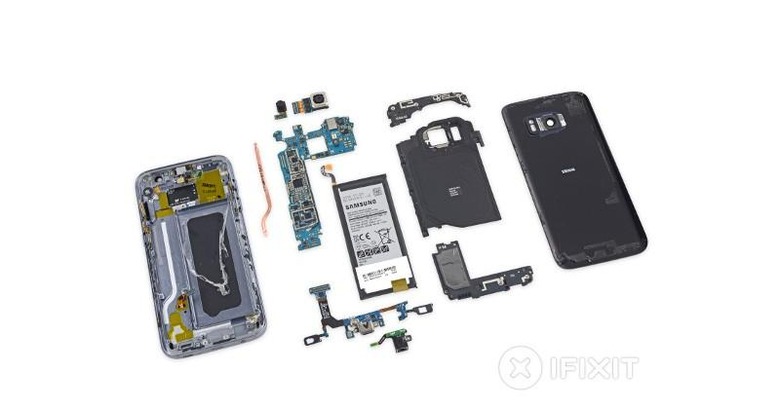 In many fables and fairy tales, a common theme is how beauty, whether natural or acquired, comes at a price. It seems that is also applicable with smartphones. The Samsung Galaxy S7 takes the fancy premium look of its predecessor, adds a few more curves at the back, and dishes a good amount of waterproofing. While those features are indeed mighty tasty, they unfortunately come with a compromise for the user down the line. iFixit has finally shared their teardown adventure and, to put it bluntly, it was a repairability nightmare.
The Galaxy S6 last year scored a dismal 4 out of 10 on iFixit's index, making it terribly difficult to repair. The Galaxy S7, however, is a step lower, and iFixit notes that repairing or replacing parts is near impossible without possibly cracking the display in the process. It's not totally impossible but it's bound to be very expensive.
From the get go, opening up the Galaxy S7 was already a chore. No seams to start with and tons of adhesive keep the glass back attached to the body. That glass makes the back a potential breaking hazard as well. The globs of glue here and there is, at least, understandable, since it helps in keeping the smartphone dry and safe from water ingress.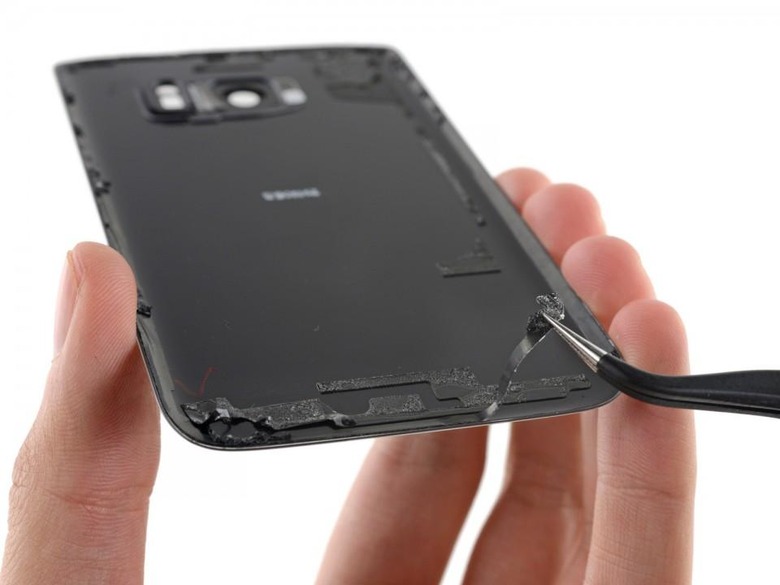 The non-removable battery is less understandable but already expected. This time, however, Samsung was even more generous with the glue, as if really emphasizing how the battery is not meant to be replaced. The bigger 3,000 mAh pack does help address the problem of constantly dying smartphones, but no battery lasts forever. Then again, most consumers today are likely to replace their phones even before batteries die out completely.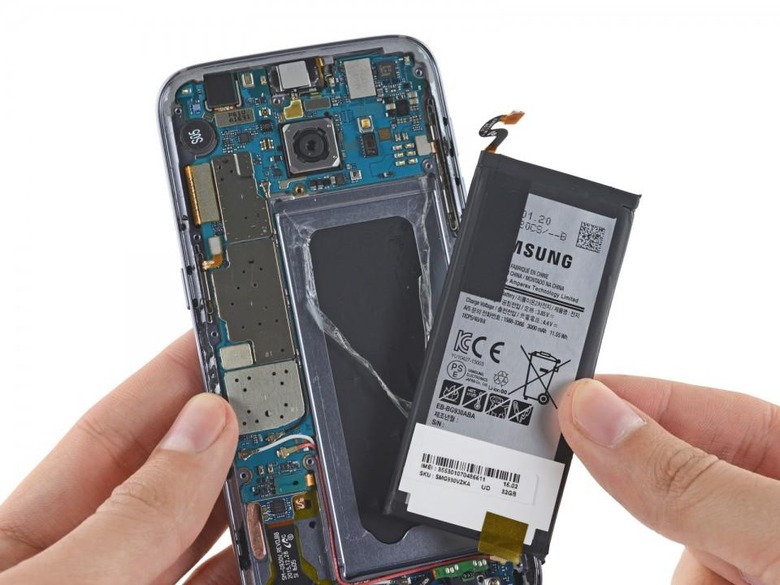 Some parts are, at least, modular and easily accessed, but these are limited to the antennas, the wireless charging coil, and the bottom speaker. That means that those can at least be easily replaced without digging in deeper than the back place.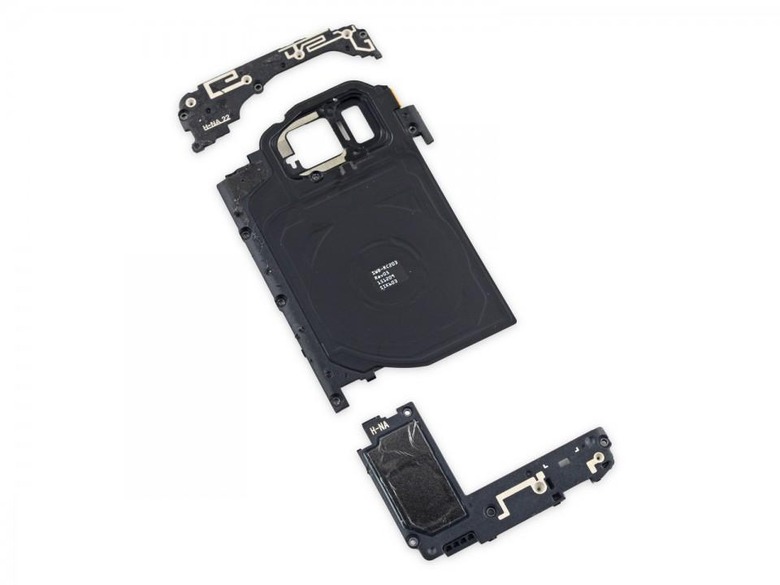 Sadly, other than those and the motherboard which holds the chips, everything else is hidden under more traps. Cables for the soft buttons, for example, wrap around the display back frame. Only when the OLED display has been pried out will you get access to the daughter board, which, in turn, has the USB port, microphone, and more.
All in all, the Samsung Galaxy S7 scores a disappointing 3 out of 10. Removing, replacing, or repairing most of the parts would require removing the display first. Given the glass construction of that part, as well as the rear cover, the chances for cracking them are higher. Sadly, this is probably a trend that won't reverse direction any time soon, with more OEMs delivering devices that are beautiful and somewhat tough, but not totally invincible and a pain to repair.
SOURCE: iFixit