Galaxy S7 for Virgin, Boost Mobile release details confirmed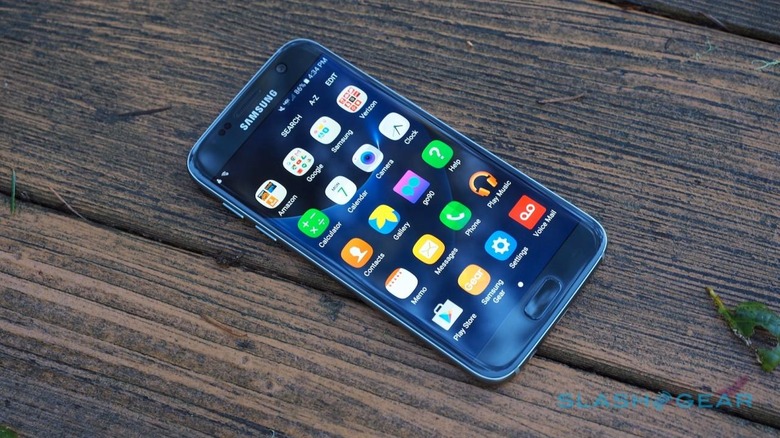 Details about the Samsung Galaxy S7 launch on Virgin Mobile and Boost Mobile have been confirmed. We'd already heard that Samsung's latest smartphone would be arriving at Boost Mobile on March 11, and per Monday's announcement, that it'll be launching at Virgin Mobile USA on March 18. Now pricing has been confirmed, as well: customers will be shelling out $649.99 USD for the Black Onyx Galaxy S7 at either carrier, doing so to use it with no-contract monthly plans.
Boost Mobile and Virgin Mobile, both Sprint subsidiaries, offer no-contract plans for those who'd rather buy their phone outright and enjoy low-priced monthly fees. That price, as mentioned, will be $649.99 USD starting at Boost Mobile, where the Galaxy S7 will arrive first, followed by Virgin Mobile USA on March 18.
Boost Mobile in particular is trying to draw in converts from AT&T, Verizon, and T-Mobile by offering 10GB of 4G data per line on its own family plans. A family plans require at least 2 lines, which is $60/month, but there's also a 3-line option at $85/month and a 4-line option for $110/month.
Virgin Mobile, meanwhile, is offering a trio of unlimited plans starting at $30 for 500MB of high-speed data, $40/month for 4GB of high-speed data, and $50/month for 6GB of high-speed data. Additional data is available at $5 per gigabyte up to 2GB. As well, Virgin Mobile — much like T-Mobile — allows for music streaming from several services without it counting against one's high-speed data cap.