Galaxy S6 edge Iron Man Limited Edition lands in Korea 27 May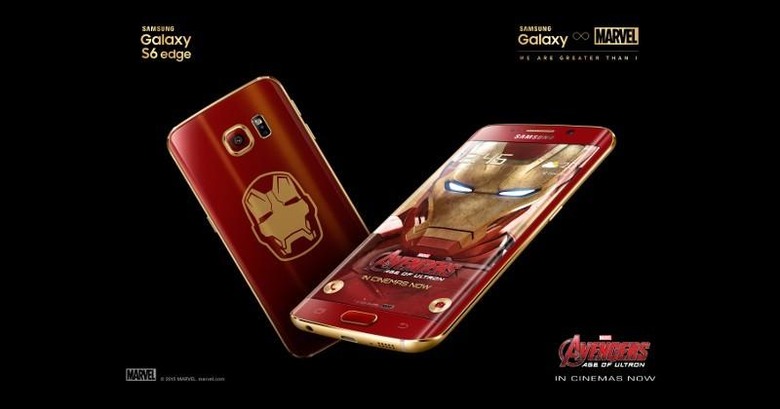 Ever dreamed of becoming Iron Man? Yes? Sadly, no one yet has the brains or the money to develop his or her own hi-tech body suit (some might believe Elon Musk fits the bill) so we'll have to settle for approximations of the real thing. Like this Galaxy S6 edge, for example. Promised last week, the special limited edition bearing all the hallmarks of the Mark II has finally arrived on the platform. But, depending on where you are, you may never be able to get your hands on it.
This Iron Man edition is more than a case you can slap on any Galaxy S6 edge. Iron Man's now iconic red and gold motif is all over the place, from the coating of the smartphone itself to the theme inside the softtware. If there's any doubt that it's an Iron Man smartphone, the superhoero's head on the rear and the default wallpaper will make that pretty obvious.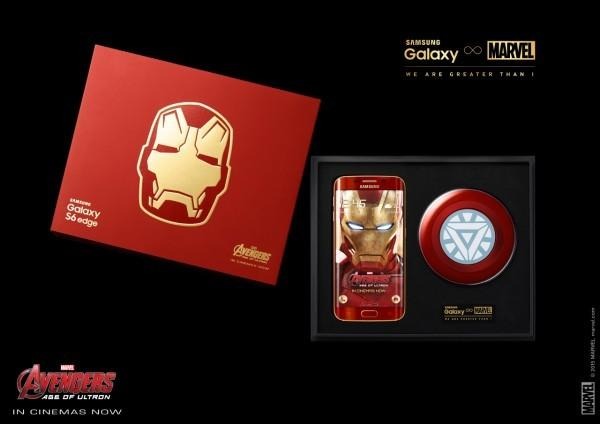 But it isn't just a custom paint job or UI skin either. The whole package reeks of iron Man. A red and gold box and an Iron Man themed wireless charging pod emphasizes that theme. Samsung throws in a clear cover that protects the smartphone without covering up ol' Tony Stark. As for the device itself, it's pretty much your standard Galaxy S6 edge with 64 GB of internal storage.
Usually, when people say limited edition, they often mean limited in supply. For this Iron Man collaboration with Marvel, however, it also means limited in scope. The Galaxy S6 edge Iron Man edition will take flight in Korea starting May 27 and only 1,000 units will be available. China and Hong Kong will share in the privilege sometime in June, with no word on supply numbers. Sadly, Samsung has not yet revealed when or if it will reach the US.