Samsung teams with Kidrobot for live Galaxy painting with Buff Monster, Woes, Scribe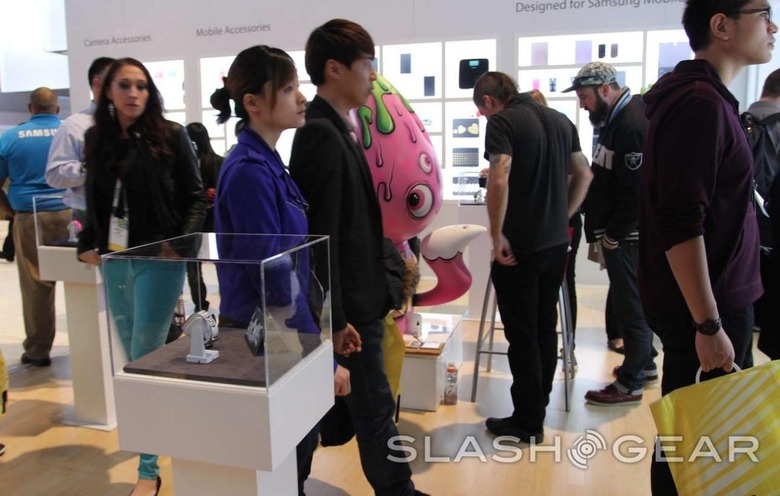 Samsung has decided to to tap into the collectable artist toys market with Kidrobot this week at CES 2014, inviting several artists to create unique one-off Samsung Galaxy Gear, S4, and Note devices. We're seeing paint literally applied to cases for the Galaxy Note 10.1 and Note 4, Galaxy S 4, and to the band as well as the body of the smartwatch Galaxy Gear. With artists Scribe, Buff Monster and Woes ready to roll, Samsung brings wild style to their smart devices.
This week we've gotten a peek at three large versions of the Kidrobot customizable toys known as "MiWi". This stands for "Meaningful Innovation, Wow Experience", and is Samsung's marketing motto as well as an interesting way of describing what Kidrobot's various customizable toy platforms are all about.
They've also got similar toys called Dunny (shaped like a bunny) and Munny (shaped like a monkey) which are sold as blank slates, while this new shape looks a bit more like a feline. We caught up with the artist Buff Monster for a very brief chat this week to speak on the project.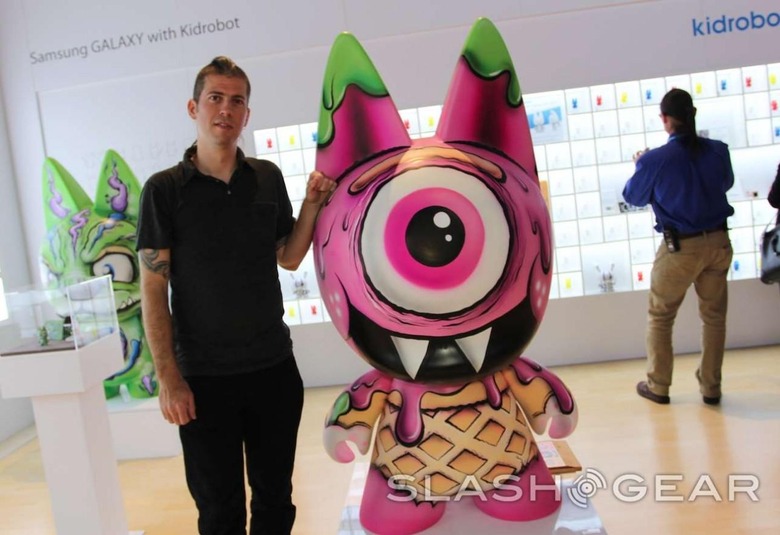 At the moment, says the artist, it does not appear that the Samsung products shown this week – the cases and the Gear – will be made into production units. The toys, on the other hand, very well may be. Working with Samsung with Kidrobot as an in-between, Buff Monster (and the other artists) were given the choice of customizing Samsung Galaxy Note 10.1 cases, Galaxy Note 3 flip-cases, and the Galaxy Gear.
For those of you looking for the tiny painted versions you're seeing here in the cases – these might not be made into final toys for a later fun (not customizable, but a finished, "artist series"), but a number of others shown a this Samsung showing will be.
Look like some heavy madness you'd like to see on a future bit of Samsung Gear? We certainly wouldn't mind the final application.