Galaxy A6, A6+ official leak leaves nothing left to imagination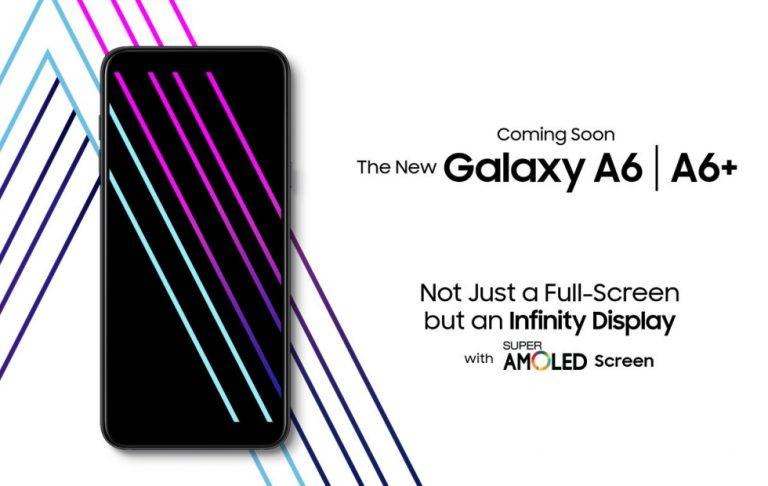 We may receive a commission on purchases made from links.
Just like Sony, back when it was still very hot, Samsung seems to have trouble keeping even its mid-range phones under wraps. Never mind insider tips and leaks, sometimes even its own regional offices themselves contribute to the premature revelation. Take for example Samsung Indonesia, who just published all the details on the Galaxy A6 and Galaxy A6+, making it practically official. Now all that's left is for Samsung to actually reveal when and where the phones are launching.
At first glance, the Galaxy A6 and A6+ are nearly identical, at least until you turn them over. They both have Samsung's Infinity Display but, unlike the top-tier Galaxy S9 duo, their screens are flat and still have a bit of bezel to them, pretty much like the earlier launched Galaxy A8+ (2018). That, however, is where their similarities end and, as they say, the devil is in the details.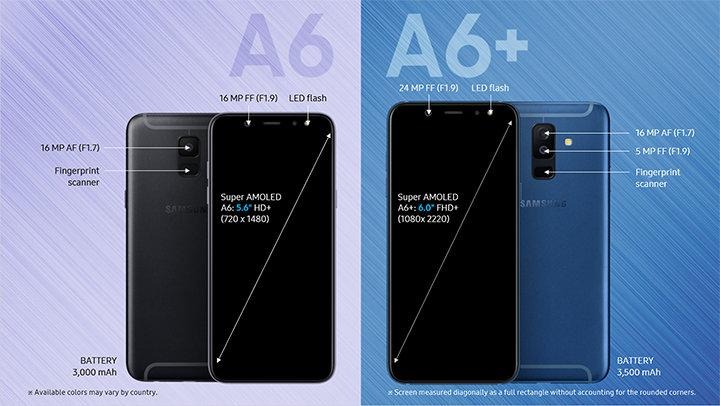 The Galaxy A6 has a smaller 5.6-inch screen with a 18.5:9 resolution of 1480x720 pixels. Powered by an Exynos 7870, it will come in configurations of 3 or 4 GB of RAM and 32 or 64 GB of storage. The rear camera has a 16 megapixel with an f/1.7 aperture while the front also has a 16 megapixel sensor but with a smaller f/1.9 opening. It gets a 3,000 mAh battery and only supports Bluetooth 4.2.
In contrast, the Galaxy A6+ goes with a 6-inch 2220x1080 screen, also 18.5:9, and a Qualcomm Snapdragon 450. It has the same 3/4 GB RAM and 32/64 GB storage options. There's a larger 3,500 mAh battery and Bluetooth 5.0 support. Its real defining feature, however, is the 16 megapixel and 5 megapixel dual cameras on the back, the first in the Galaxy A series. On the front you even have a 24-megapixel f/1.9 camera with an LED flash.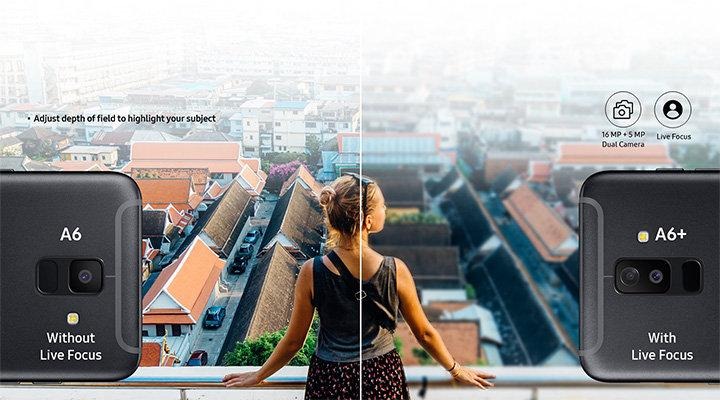 The two smartphones do share some traits, like Dolby Atmos audio via headphones, and Bixby Home and Bixby Vision. Oddly, no Bixby Voice on either. The Galaxy A6 and A6+ are expected to debut this May, though no word yet on where it will be made available.