Gaiam Strap-Free Touch Trainer Making Tracking Heart Rate Less of a Pain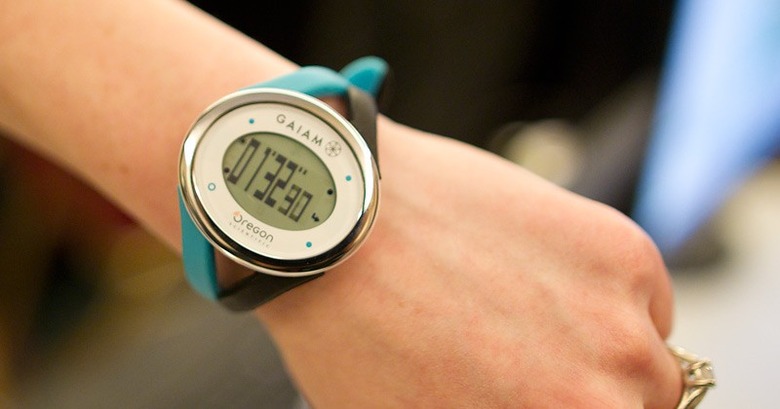 Heart rate monitors have always been a helpful tool for working out. In a plan to move heart rate monitors forward, Oregon Scientific has developed a new pair of monitors that offer new intuitive touch controls and pack everything into the slimmest design monitor on the market.
The Gaiam Strap-Free Touch Trainer is actually 2mm thinner than any other heart rate monitor on the market and with the soft silicon strap it makes for a comfortable and stylish workout.
The device utilizes ECG technology to liberate you from wearing anything other than the monitor itself, which means that you will no longer have to wear a chest-belt.
To find out your current heart rate, simply place one or two fingers on the lens sensor and your rate will appear onscreen. In addition to reading and reporting your heart rate, the Gaiam also can calculate calories burned, and has clock, calendar, and alarm functions.
You can pick up your own Gaiam Strap-Free Touch Trainer for $99.99.