G2016wa - Envision's new 20-inch 1080i monitor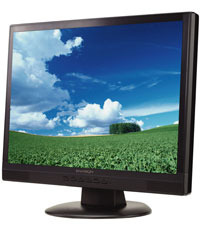 I really like my two 19-inch widescreen LCD monitors, but it seem like every day someone is coming out with one that can display 1080i. Take this new one from Envision.
The G2016wa from Envision is a 20-inch LCD display with a native resolution of 1680 x 1050. The dynamic contrast ratio is 3000:1 with a 5ms response time.
Envision's latest offering will be a perfect addition to any setup whether you're gaming, watching HD movies, or just surfing the web. You can pick one up now for $239.99.