Fujitsu-Siemens Lifebook T1010 Entry-Level Tablet PC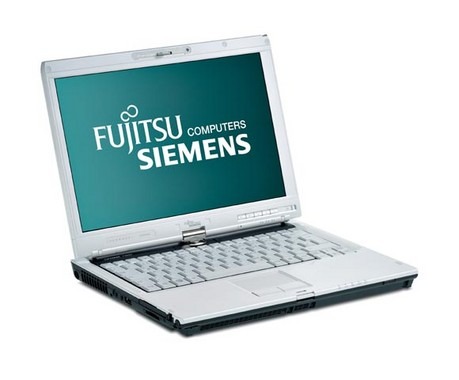 Fujitsu-Siemens have announced a Tablet PC aimed at entry-level users and students.  The Lifebook T1010 has a bi-directional swivelling 13.3-inch 1280 x 800 indoor/outdoor display with a passive (e.g. resistive) touchscreen, and uses either a 2.26GHz Core 2 Duo P8400 CPU or a 2.16 Celeron-M together with 1GB or 2GB of RAM (max 8GB supported) and up to 320GB hard-drive.  There is no SSD option.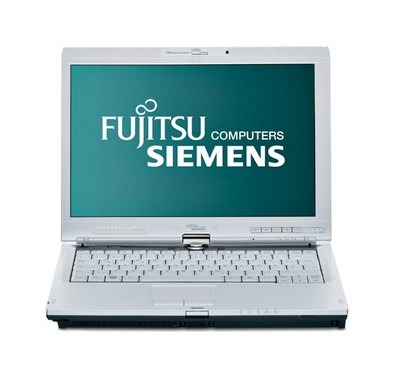 Connectivity includes WiFi (either b/g or a/g/n) and Bluetooth 2.0, together with gigabit ethernet.  The T1010 has a 1.3-megapixel webcam, dual microphone array, SD card slot and ExpressCard slot.  Ports include three USB 2.0, VGA and audio.  Full specs here [pdf link].
There's a choice of Windows XP Tablet Edition or different versions of Vista.  The T1010 measures 319 x 244 x 37 – 39 mm and weighs 2.3kg.  It'll be available at the end of August, priced at €1199 before tax ($1775).