Fujitsu introduces Palm reader mouse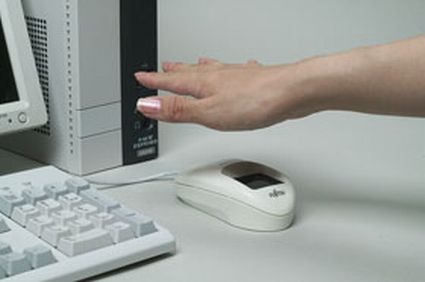 Fujitsu unveiled the world's first palm reader mouse that works as a computer mouse and security clearance system by scanning and reading the pattern of veins in the user's palm.
This verification system was a technique that uses illumination of the hand with near-infrared rays to shows the veins on the user's hand and taking a snapshot of the vein pattern to converts the photo into a digital pattern that can be compared to a records of patterns stored in the computer.
The palm scanner mouse is developed to automatically scan and verify as soon as the user pushes the mouse.
Palm-reading mouse – Fujitsu takes PC security to another level [via gizmowatch]