Fujitsu Amilo Mini netbook announcement rumored for IFA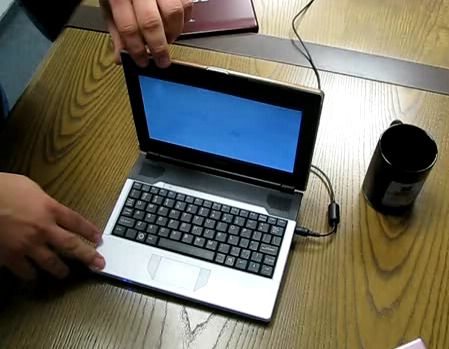 According to ITworld, Fujitsu have confirmed that they will be officially announcing their Amilo Mini netbook at the upcoming IFA trade show in Berlin.  Little is known about the 8.9-inch budget ultraportable aside from that it runs Windows and has interchangeable colored casing plates.
Rumored pricing suggested a figure in the region of €300 to €400 (around $470 to $630).  The Amilo Mini was tipped to launch in the Fall.  IFA begins at the end of August.
It seems a fair assumption that the netbook will use Intel's Atom processor, but otherwise there's no word on whether Fujitsu have selected solid-state or traditional storage for their first entry into the segment.  Unlike Dell's upcoming Inspiron 910, however, Fujitsu have managed to squeeze in a full row of function-keys.
[via liliputing]