Fujifilm planning X200 and X300 interchangeable-lens versions of X100?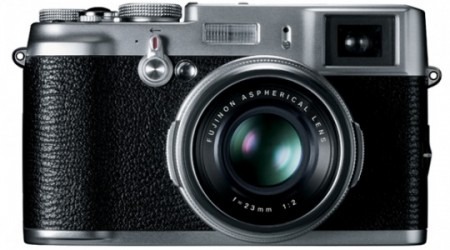 Salt-cellars at the ready, humans, because it's camera rumor time. Buoyed by the runaway success of the X100, Fujifilm is reportedly readying both entry-level and interchangeable lens versions. According to Canadian photographer Bob Todrick, a Fuji rep confirmed to him that the X200 – a point-and-shoot version of the X100 – is due for release this fall, while an X300 pro-version will arrive in 2012.
The X300 will support interchangeable lenses, and its release will apparently be dependent on the sales success of the X100 and X200. Given demand for the former is far outstripping supply at present, it doesn't seem unlikely that the X200 will be similarly popular.
Todrick claims that Fujifilm "have decided to pursue what they call the serious prosumer market" though it's worth noting that his suggestions are meeting with no small amount of skepticism among some Fuji-fans.