Free WiFi Access For Some AT&T DSL Subscribers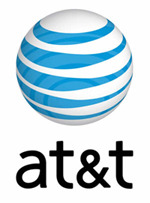 Finally, my years as a loyal AT&T DSL subscriber have paid off. AT&T announced today that DSL subscribers that have a Pro, Elite or FastAccess package will be able to hop on any of their 10,000 hotspots for free. Thankfully I ponied up for one of the higher packages.
This would be beneficial for any of the recent iPhone customers that happen to also subscribe to AT&T's DSL service. Since the best internet connection on the phone will be over WiFi, that will allow customers an even wider selection of free WiFi hotshots. You can find these at McDonald's restaurants and Barnes & Nobles bookstores nationwide.
If you subscribe to AT&T's basic DSL package, you haven't been left out, if you desire WiFi access, you can add it onto your plan for only $1.99 a month. Nonsubscribers will have to pay around $7.99 a day for access.
AT&T offers some customers free Wi-Fi [via yahoonews]