Free Wi-Fi for iPhone owners: It's official!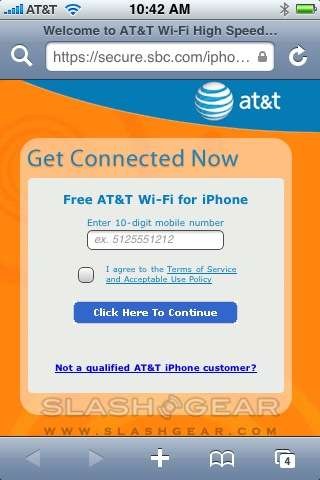 With such a rocky on and off start, Wi-Fi is finally officially free for iPhone owners.  The process is relatively easy.  At participating locations such as your local Starbucks, you simply flip on Wi-Fi on your iPhone, then select attwifi network.  Bring up Safari Mobile and you'll be presented with a Get Connected Now screen where you'll be asked to enter your 10-digit mobile number; select T&S, then click the continue button.
After a split second, another window will appear informing you that a free text message with a personal link that'll take you to a free Wi-Fi access from at&t.  The text message took no time to arrive.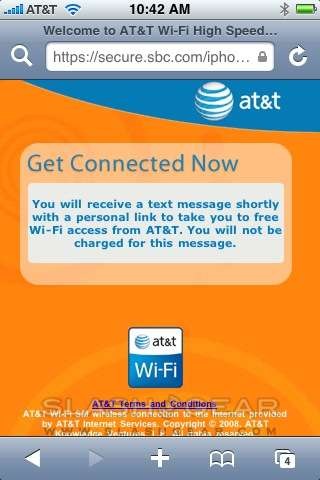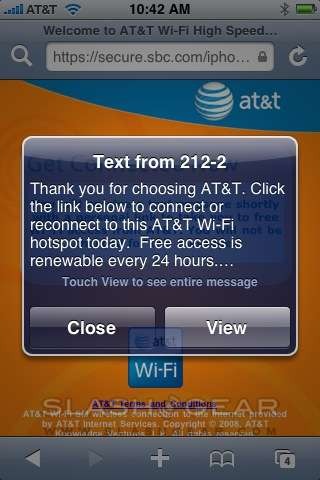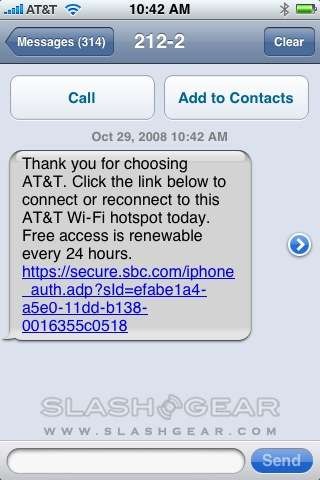 This is great news everywhere for iPhone 3G owners – you get free Wi-Fi at any participating location by simply renewing your free access every 24-hours.  Thank you very much at&t.a