Fox teases return of X-Files, Prison Break series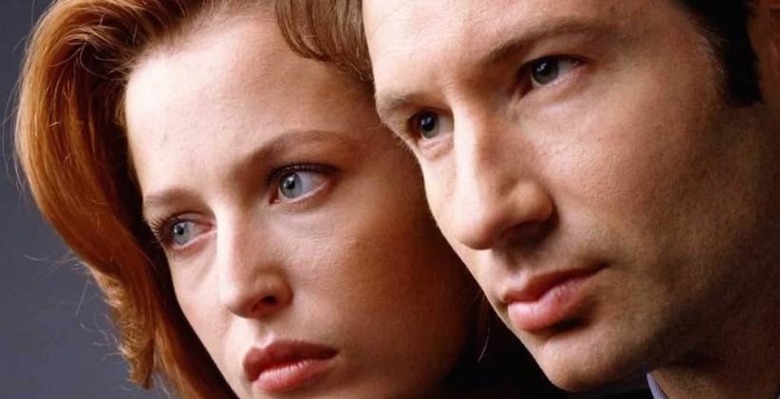 Good news for X-Files fans wishing for the return of their favorite detectives of the supernatural, Mulder and Scully: Fox's television division has just said that it wants to see two of its popular series from the past make a return, and X-Files is being considered. This decision on Fox's part comes after the recent return of 24 with the Live Another Day miniseries, and how it proved popular with fans. One of the other shows potentially making a comeback is Prison Break.
Fox TV CEOs Dana Walden and Gary Newman revealed on Saturday that the studio would be resurrecting two series, and right off the bat said X-Files was on the list. The good news for the show's super-fans is that the executives said things would not move forward unless stars David Duchovny and Gillian Anderson reprised their roles. The bad news is that means we may not see the show resurrected at all, seeing how the two actors are keeping busy these days.
Duchovny, who played Mulder, went on from X-Files to star in the popular Californication for seven seasons, ending last year. Currently he is involved in NBC's new show Aquarius, a crime drama based around Charles Manson. Anderson, meanwhile, has her hands full with two current shows; the hit Hannibal, as well as The Fall. Fortunately Newman added that X-Files creator Chris Carter would also be involved, despite the project possibly taking some time to come together.
As for Prison Break, which started off as a story of a young man going to jail in order break out his innocent brother, only for them to become involved in a cover-up conspiracy, the Fox execs said that no talks had begun yet, but they would bring the show back "in a heartbeat." The catch here is that because of reasons dealing with the original show's ending plot (which won't be spoiled here), a new season would have to be a prequel.
SOURCE Mashable