Fortnite Mobile's shocking daily revenue will make your eyes water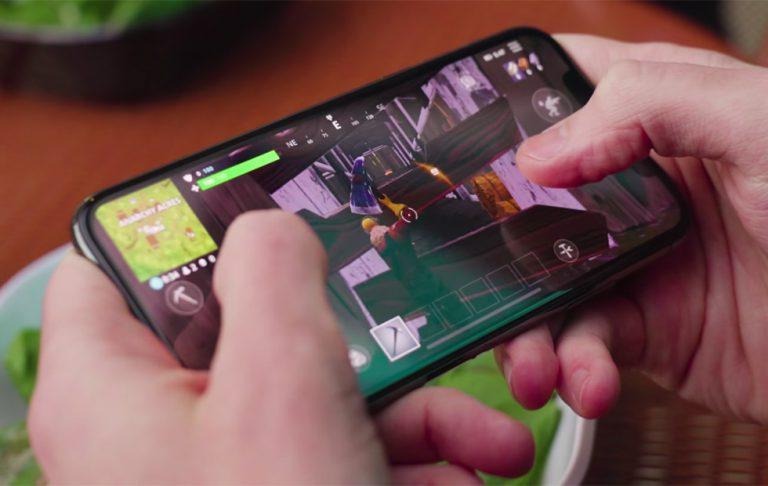 There's no question that Fortnite is one of the most popular games around, especially now that it's made the jump to mobile devices. While Fortnite Mobile was at first only open to those who received an invited from Epic Games, recently it opened to everyone with a compatible iOS device. In the time since then, Fortnite Mobile's revenue has climbed to eye-watering levels quickly.
A new report from Sensor Tower shows us that lifting the invite requirement did big things for daily revenue. While Fortnite Mobile was already raking in cash during the period where invites were required – averaging about $620,000 per day according to Sensor Tower's figures – lifting the requirement saw daily revenue increase by roughly three times, climbing to a whopping $1.8 million on the first day of open availability.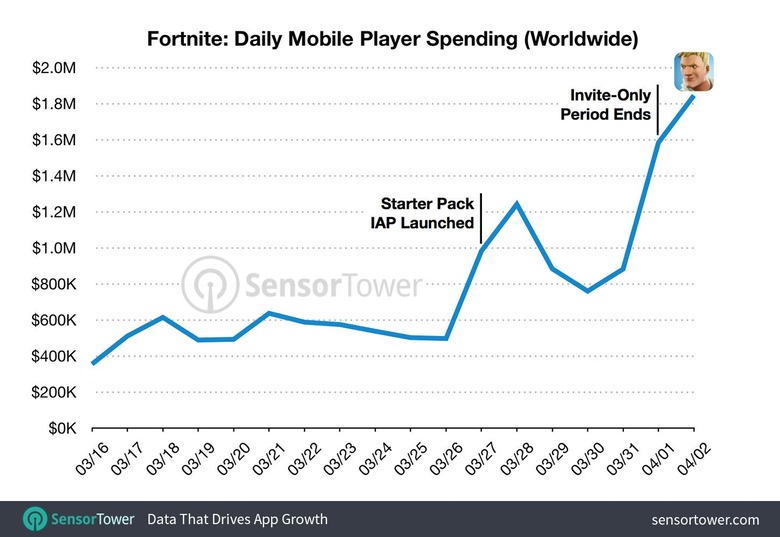 Sensor Tower also says that Fortnite Mobile has pulled in a total of $15 million since it first started monetizing on March 15. Over the past seven days, Fortnite Mobile has attracted more consumer spending in the US than iOS App Store staples like Candy Crush Saga, Clash of Clans, and Pokemon GO, which further emphasizes the game's meteoric rise to the top.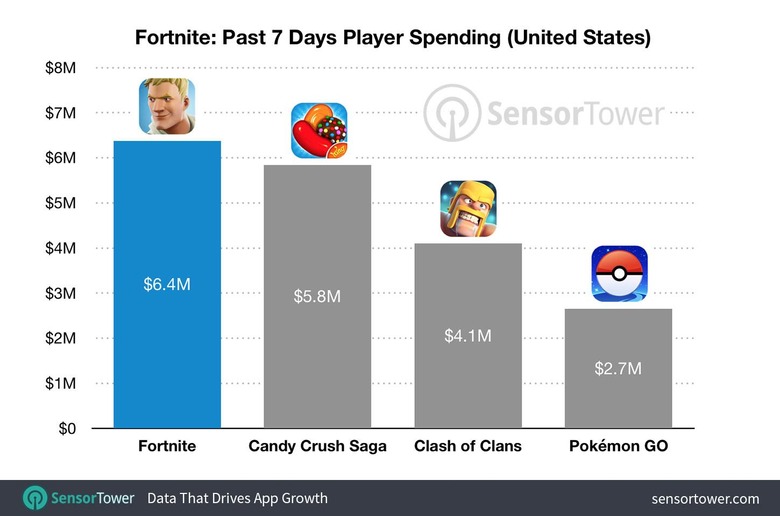 While these statistics are all impressive, we should remember that thus far, Fortnite Mobile has only launched on iOS. An Android version is still a few months off at this point, so these numbers only represent a portion of Fortnite's potential audience on mobile. Once Fortnite Mobile makes the jump to Android, we could very well see a major spike in these numbers – Sensor Tower specifically says that daily revenue could climb to about $3 million per day once the Android version is available.
For the time being, though, we can probably expect Fortnite Mobile to keep growing on iOS. It's only been available for less than a month thus far, so it's probably got plenty more downloads from iOS users ahead of it. We'll keep an ear to the ground for news on when the Android version of Fortnite might launch, and if these numbers are accurate, then Epic might want to hit the gas pedal on its development. Stay tuned.