Forget Lightroom: 3 Must-Try Professional Photo Editing Alternatives (2017)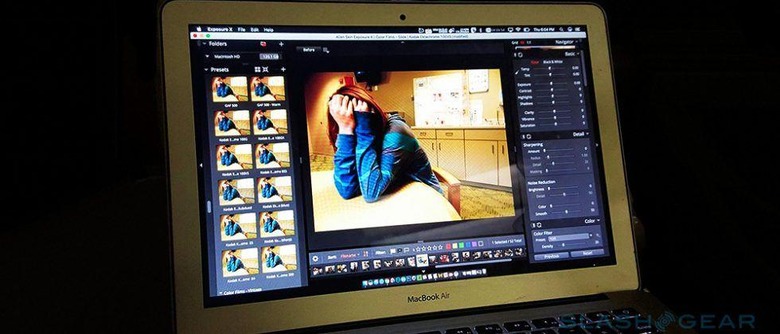 Ask anyone for photo editing software recommendations, and you're likely to hear "Adobe Lightroom" as the first suggestion. That's because the app is, by and large, a great piece of software, though it's not without its downsides. Competing companies have made great strides in developing their own Lightroom alternatives, though, and there are several options on the market that are absolutely worth giving a try. Some of them, arguably, have outpaced Lightroom in both usability and features.
Alien Skin Exposure X2
If you've never tried Alien Skin's 'Exposure' software, you're in for a treat. The company had a hit with its previously launched 'Exposure X' offering, and now it's back with an update to that application in the form of Exposure X2. If you've previously used Lightroom, you'll have little trouble jumping right into Exposure X2 and figuring out how things work.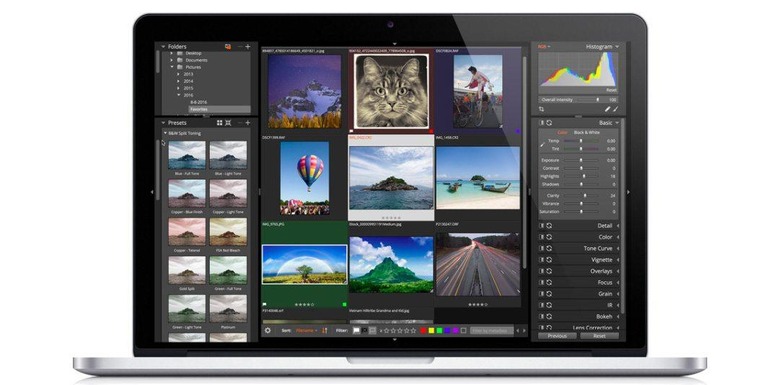 There are things to like about Exposure X2 right off the bat, not the least of which is its catalog-free design, addressing one element of criticism surrounding Lightroom. Alien Skin explains that its software uses "the same familiar folder structure" as your PC or Mac, resulting in an efficient and intuitive storage system arguably faster and easier to manage than Lightroom's.
Exposure X2 presents users with an array of photo filters based on an 'exhaustive study' of existing analog film offerings both past and present, according to the company, meaning you can apply (for example) a specific Polaroid look to your digital photos with a single click. These filters are joined by manual photo adjustment controls that touch on just about every aspect of an image, including color, shadows and highlights, clarity, grain, exposure, saturation, and dozens more.
Alien Skin Exposure X2 is available now for $149 USD from the company's website.
Phase One's Capture One Pro
This software has proven increasingly popular, and for good reason. Phase One has put considerable effort into its Capture One software, which is now sitting at version 10.x.x. and climbing. This software isn't for the faint of heart, nor for casual photographers whose work ends with an Instagram share. Capture One Pro packs a ton of high-end features into a single application, including adjustments to only certain elements within a photo, several lens correction tools, and more.
Capture One Pro boasts a high-performance engine said to expertly handle rapid browsing, zooming, panning, and toggling, among other things. The software features a three-step sharpening process, the ability to merge folders in catalogs, to filer photographs based on orientation, and even adjust the focus of a camera tethered to the computer for expert computer-adjusted photos.
Phase One offers a free 30-day trial for those who have never used the software before. Users who choose to keep the software will need to purchase a license at $299 USD, however.
Corel AfterShot Pro 3
Corel isn't quite as popular as it once was, but the company still has a lot to offer as far as image editing goes. One such product is AfterShot Pro 3, a Lightroom alternative that offers non-destructive photo editing alongside multi-version editing, a vast assortment of adjustment tools (highlight recovery, color, temperature, etc), selective editing, local contrast, HDR, noise reduction, modular camera profile updates, lens correction tools for hundreds of lenses (plus a lens correction development kit), a presets library, and even a watermarking tool.
Corel puts a particular focus on regularly updating its RAW camera profiles, as well, meeting the needs of professionals who usually shoot in RAW. AfterShot Pro also comes with a perk relatively uncommon among its competitors — buyers can install the software on up to three computers using a single software license, making it particularly valuable for photographers with multi-system setups. An AfterShot Pro license costs $79.99 USD.
Wrap-up
Adobe's Lightroom is arguably still the most well known photo editing application out there, at least as far as image adjustments go. That doesn't necessarily mean it's still the best, however, and indeed we're seeing robust competitors arise every year with attractive alternatives. Whether you need a high-end alternative like Capture One Pro or a cheaper, more general alternative like AfterShot Pro, you can't go wrong exploring all the options available.