FordPass app lets you book parking before you get there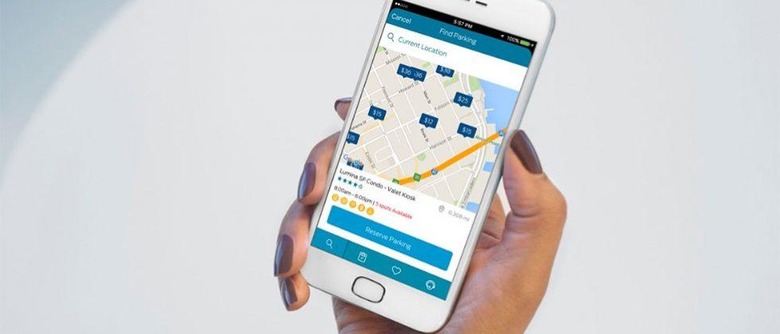 If you live and work in a larger city where you have to hope and pray that you can find a parking spot and then pay to park your car, you know the frustration that comes with being a car owner. Ford wants to make parking and getting to work or play easier for everyone and to facilitate that parking, Ford has a new app called FordPass that lets you choose and pay for your parking spot before you ever leave home.
FordPass works in over 160 cities around the US and lets drivers avoid the hassle of searching for a place to park. "Finding and paying for parking is one of the biggest pain points for drivers," says Elena Ford, Ford Motor Company vice president, Global Dealer and Consumer Experience. "This new feature is just one of many ways we are delivering better, smarter, more efficient mobility solutions for consumers with FordPass."
To use the app, drivers enter their destination into FordPass and all available parking spaces that are supported by the app nearby your location will be shown. Users will need to have a wallet setup in FordPay to use the parking feature. Space availability is updated in real-time. Ford says that a survey found that the top reason people avoid driving cars and use busses, taxies, or subways is the hassle involved with finding a place to park.
When in use the FordPass app even shows the price of the parking spot so you can find the best deal. Ford says that the new app helps reduce anxiety over finding a parking spot and makes driving your own car more enjoyable. It's not clear if the FordPass app will work for any car owner or if it works only for Ford owners.