Flybook VM: what price for ergonomics?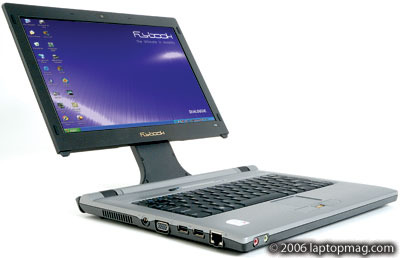 After appearing at CES and catching quite a few eyes with its swan-neck display, the Flybook VM laptop has landed in Laptop Magazine's labs and given itself up for some rigorous testing.  The 3.6-pound, 1-inch thick machine has a 12.1-inch screen that can be raised 2.3-inches and then pulled forward, offering far more ergonomic flexibility than standard laptop designs.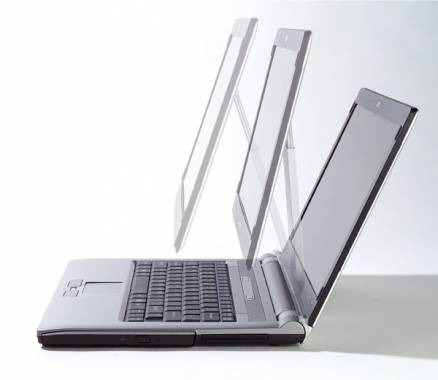 Laptop Magazines' John Delaney found that while the VM is compact, it still manages to fit in a dual-layer DVD burner and plentiful ports; however, despite an Intel Core Duo L2400 CPU and 2GB of RAM performance was let down by jittery graphics and a measly two-hour battery life.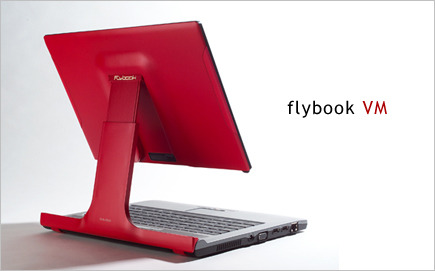 In short, then, it's a great design if normal laptop use gives you a stiff neck, but if you're a road warrior looking for a lasting relationship you'd do better elsewhere.
The Flybook VM is available in the US via Dynamism, priced at $3,199.
Dynamism [via Laptop Magazine]