Flipboard for Android APK leaks out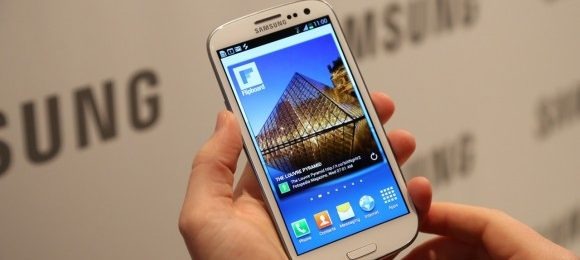 The Samsung Galaxy S III was announced in London less than a week ago, and one of the features that it brought to the table was the introduction of Flipboard for Android. It marked the first time the news aggregation app had made the jump, but more importantly it was dubbed as a Galaxy S III exclusive. It won't make its way to the Play Store or other Android devices for a time, but less than a week since that revelation, the APK has been ripped.
Wait for it... OK: we told you so. It was bound to happen, but we're still surprised by the swiftness of the rip. Devices seem to be making their way out into the wild, and one user has already ripped the Flipboard APK and posted it up on xda-developers for all to enjoy. As long as you enable installation of "untrusted" sources in the Android settings, you can get in on the action right now.
Other than that, it's the same Flipboard that has been available on iOS devices for some time. We went hands-on with it a week ago, and found it to be perfectly serviceable, as well as nice and smooth. It looks great on the 4.8-inch Super AMOLED HD screen too. Make sure to check out the original post and our hands-on video below.
[Thanks, Paul!]
[vms 81549a9d1d241981cec3]