Flip minoHD hands-on review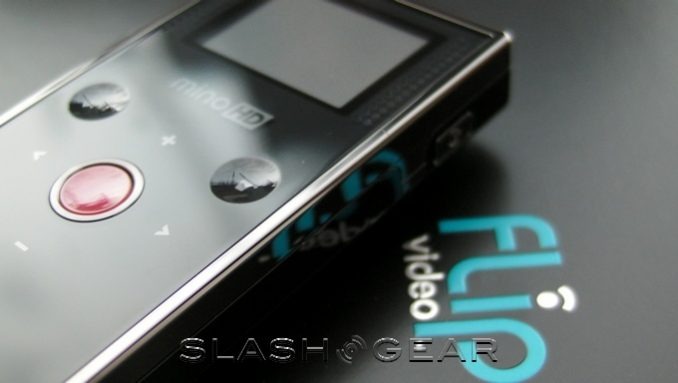 Pure Digital launched their latest point and shoot camcorder today, the high-definition Flip MinoHD.  Keeping the same, sleek styling of the Mino camcorder launched back in June, the MinoHD adds 720p recording (1280 x 720) and, at 4GB, double the memory of its standard-definition counterpart.  But has the Flip gone high-maintenance along with high-definition?
First impressions depend on where you got your MinoHD.  Those sold through regular retail channels are finished in gloss black; alternatively, those bought from Flip's online store can be personalized with custom casings (at no extra cost).  Buyers can pick from a vast number of designer casings, or upload their own image and have it specially made.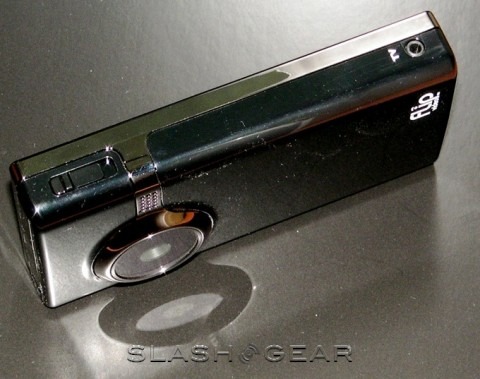 Either way, the MinoHD weighs a lightweight 3.3oz and measures 4 x 2 x 0.6-inches.  I'm a total video addict, and I always like to have a camcorder with me; the MinoHD is compact enough to fit in a pocket, sturdy enough not to have to worry about it snapping, and the quality – which I'll say more about later – is surprisingly good for the price.  Controls are minimal: touch-sensitive play/pause, zoom (2x digital), record, erase and left/right.  While zero-profile buttons make for a slicker casing (albeit one that's a total dust magnet) I also miss hardware controls that can be found by touch.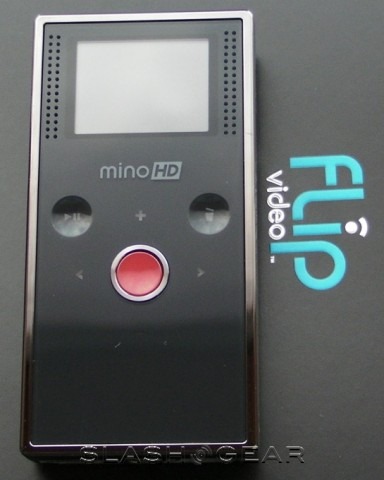 Previewing and reviewing is done via the 1.5-inch color screen, one of the less impressive things carried over from the Mino.  I really wish this new Flip had a screen that did 720p video justice; as it is, you'll want to wait until you can watch it on a bigger screen before showing friends and family.
The memory may be doubled – 4GB compared to the regular Mino's 2GB – but the recording time isn't.  720p footage takes up twice the space of SD, so you still get room for an hour of video.  Battery life from the non-user-replaceable rechargeable Li-Ion pack is rated at two hours mixed use (standby, filming and reviewing) or 90 minutes constant recording; it's too early for me to say how accurate those figures are, but given that the MinoHD recharges when you plug it into a USB port it'll always be getting regular top-ups when you transfer footage off.
Software has always been a strong point of Flip cameras, and the MinoHD is no exception.  Preloaded on the camcorder itself is FlipShare, a Windows and Mac compatible editing and uploading suite, and it was incredibly useful to be able to switch between the PC and Mac laptops I have with me.  Editing it done in a straightforward drag and drop fashion, and then the app will help you burn them to a disc or, after being compressed, upload them to a video sharing site such as YouTube.
Obviously you're not stuck with FlipShare if you'd rather use something else.  I tried footage with Windows Movie Maker and OS X iMovie, and both imported and played it with no problems at all.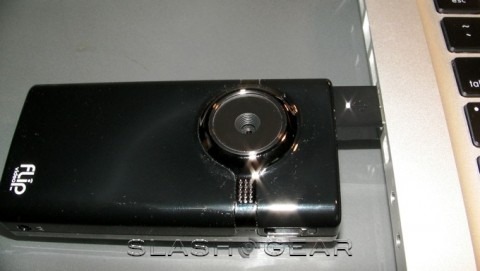 Considering the price of $299.99, the video quality from the MinoHD is great.  Improving the resolution could have just further shown up a poor quality lens, but the footage I've taken so far has bright, rich colors and surprising levels of detail.  Sound, too, has improved, with more tonal range and increased microphone sensitivity.  Since there are no moving parts in the camcorder you won't miss noise-reduction.
While there are a few points about the Flip MinoHD I wish had been addressed – the small display and more zooming capabilities, the MinoHD is overall a great example of KISS (keep it simple stupid), straightforward and successful.  Little details – PC and Mac software, the tripod mount – add sparkle to the MinoHD, but at its core I think it's a fantastic way to shoot decent 720p video.