First Windows Phone 8 GDR2 to be the HTC Tiara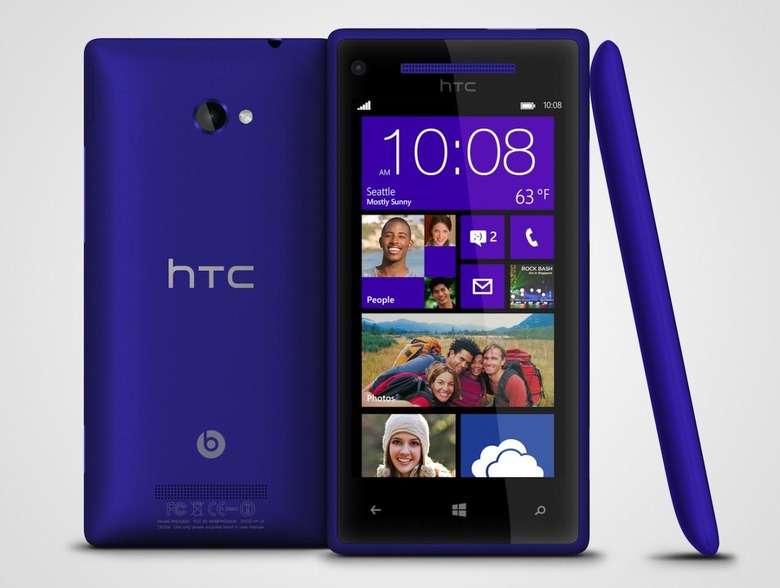 HTC just announced its 2013 Android flagship smartphone, the HTC One, which is also HTC's trump card in getting itself out of its financial rut. However, if the sales of the HTC One doesn't go as successfully as planned, HTC's going to find itself in a lot of trouble. HTC, however, has a contingency plan, and while it won't launch the company to financial bliss, it will serve as a cushion until the company figures out what to do next.
According to Unwired View, HTC is planning on releasing the first Windows Phone 8 GDR2 smartphone. Windows Phone 8 GDR2 is going to be the first update to the Windows Phone 8 series, and if HTC is able to be the first to market a device for it, it should be able to snag a lot of customers. The device, however, doesn't have the most amazing specs, and it falls short of HTC's other Windows Phone 8 device, the HTC 8X.
The HTC Tiara will have a 1.2GHz dual-core Snapdragon processor, 4.3-inch WVGA Super LCD2 display, 8GB of built-in storage, 1GB of RAM, 8MP rear-facing camera, and a 1.6MP front-facing camera. The phone itself is said to not resemble the design of the HTC One.
HTC is going all in with the HTC One, which is set to go on sale next month. It features an Ultrapixel camera, stereo front speakers, and an IR port. The device has a variety of innovations to make it stand out from the crowd, however once the Samsung Galaxy S IV is announced on March 14th, HTC may have a hard time grabbing those sales. Hopefully, HTC is still able to grab enough sales in the Windows Phone market with its HTC Tiara. Sales for Windows Phones in general have increased greatly in the past few months, and its app base is constantly rising. If things don't work out with Android, perhaps the Windows Phone market is where HTC should focus its efforts in.
[via Unwired View]