Fire TV Cube Available Today: Here's How Its Alexa Compares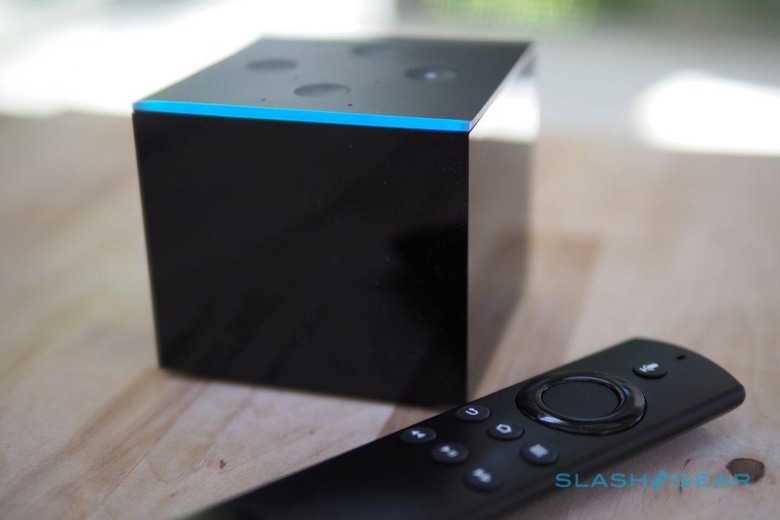 We may receive a commission on purchases made from links.
At the beginning of the month, Amazon unveiled a new streaming device we already knew was in the works: the Fire TV Cube. Among Amazon's streaming lineup, the Fire TV Cube is the generalist device, as it's capable of doing quite a bit. It's available beginning today too, so if you have the cash for it, you can order one and have it here in time for some Sunday binge watching (assuming, of course, that you also have a Prime subscription).
Price could very well be a sticking point for some people, as the Fire TV Cube clocks in at a not-insignificant $119.99. While that isn't an absurd price compared to some other streaming devices – particularly Apple TV 4K, which starts at $179 – it is a fair bit more expensive than any other streaming device Amazon currently offers, with the next closest in terms of price being the Fire TV 4K at $69.99.
READ MORE: Amazon Fire TV Cube ReviewSo, why does the Fire TV Cube cost that much when Amazon has made a name for itself with inexpensive streaming devices? Put simply, it packs a lot of capability in that box. The Fire TV Cube boasts 4K HDR streaming with support for Dolby Atmos. It also comes with Alexa built in, along with eight microphones that employ far-field voice recognition and beamforming technology, so it can hear you from across the room even if the TV next to it is making noise as well.
With Alexa, of course, you can navigate various channels, find content, and control playback with voice commands. While our review found that the Fire TV Cube can't replace an Echo device entirely, that Alexa compatibility is still handy to have. Alexa isn't necessarily the marquee feature of this device either, as it also offers IR capabilities that allow you to control various devices in your home entertainment set up – TV, sound bar, cable box, or receiver, for instance – through voice commands.
So, in the end, the Fire TV Cube has the feature list to back up that higher-than-usual price point. That's especially true when you consider that it offers some big quality of life improvements over other Fire TV streaming devices, as it doesn't require you to speak into a remote or pair an Echo device if you want to use Alexa. Its IR functionality is another big draw, as other Fire TV devices don't allow you to control your home entertainment hardware in the same way the Fire TV Cube does.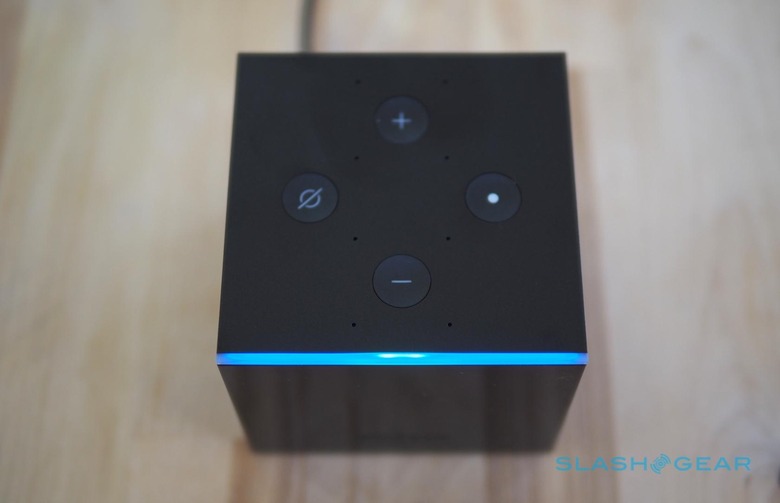 With that in mind, if you want a hands-free Alexa experience with something like the Fire TV 4K or the Fire TV Stick, you don't necessarily need to upgrade to a Fire TV Cube to get it. You can simply pair either of those devices with a $49.99 Echo Dot, which mostly accomplishes the same thing (only without the IR functionality) and has the added benefit of realizing Alexa's full potential.
If you're so inclined, you can pick up the Fire TV Cube for $119.99 from Amazon today, though it also comes in a $199.98 bundle that includes a Cloud Cam.
SlashGear uses Amazon affiliate links, and if you buy something we may get a small share of the sale.