FCC leaked details on what could be Nokia's next internet tablet with GPS this time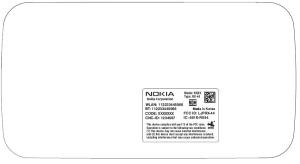 Not much is known, as manufacturers are getting smarter and filing to have just about everything blocked from public view. What is known is that its made by Nokia, fits the pictured outline, and isn't a phone.
We also know that it will have Bluetooth, WiFi, and GPS all built in. Other than that we don't know much else other than it did pass all its tests, so it should make it to market soon.
Chances are, the price will be either the same as the N800 or maybe a little bit higher, and the N800 will probably drop in price, which should be nice. So please, come sit and wait with me, it will be a while.
FCC Leaks Nokia Internet Device with GPS [via dailytech]