Facebook WiFi offers in-store internet if you check-in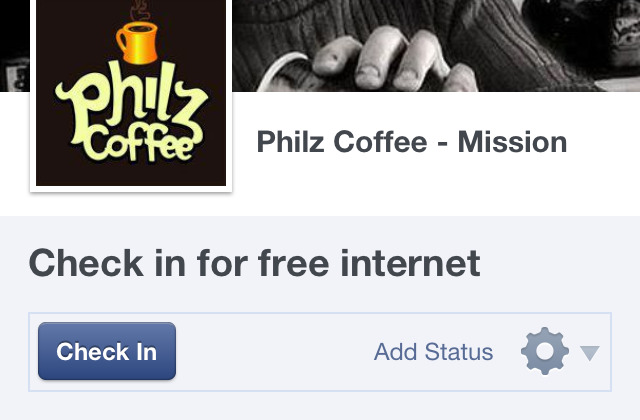 Facebook and Cisco have teamed up to offer free WiFi in select stores, restaurants, and other public locations, aiming to get weary shoppers online in return for a Facebook check-in and some anonymized demographic data. The Cisco Connected Mobile Experiences (CMX) for Facebook Wi-Fi may have an unwieldy name, but it could get you online in a pinch if the social site and networking company have their way, with the promise of participating locations spreading between now and the holidays.
The scheme is designed to push more people toward brand Facebook pages. When users connect to the WiFi network in-store, they'll automatically be taken to Facebook where they can check-in; after that, they'll see the brand's Facebook page – and any currently running promotions – before getting to go online.
For the brand, meanwhile, Cisco says that the hassle of providing wireless internet is worth it for the extra promotion from check-ins. "This could lead to millions of free impressions for the business with every visitor announcing to hundreds of their friends they are at a particular store, hotel, or restaurant" the networking firm argues.
However, it's likely to be the demographic research data that is most alluring. Although anonymous, it will include age, gender, and geo-location, giving brands greater insight into who is in their store and when.
There's also the possibility of real-time, dynamically created promotions, similar to what PayPal is aiming to do with its Beacon Bluetooth dongle.
"We will be rolling out this solution across some of the world's top brands in retail, hospitality, and other markets" Cisco said today, with the Connected Mobile Experiences (CMX) for Facebook Wi-Fi already operational in select Philz Coffee locations from a trial earlier in the year. Bonefish Grill is onboard as of today, again at select locations in the US.