Facebook takes on Twitch with game streaming hub Fb.gg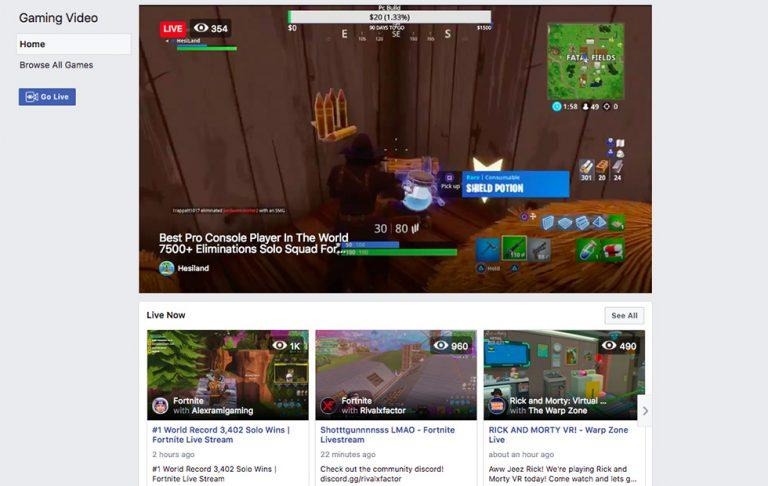 Facebook has launched a dedicated game-streaming hub to take on Twitch and, to a lesser extent, YouTube. The hub aggregates video game livestreams on the social network, making it easier for Fortnite and other game fans to find their favorite players. To simplify getting to the hub, Facebook has made it available under Fb.gg.
Twitch is the most popular destination for video game livestreams, though YouTube's live platform also has a hefty number of streamers. Facebook wants to take a piece of that pie with its own livestreaming platform, but finding those games on its service isn't quite as intuitive as on Twitch and YouTube.
The new Fb.gg destination changes that by bringing all of the game livestreams together in a single place. Visiting the page instantly pulls up some popular streams under way, showing who is streaming, what they are streaming, and how many people are currently watching. Users get direct access to a "Browse all games" feature for pulling up popular titles.
We see the most popular games at the moment through there, Fortnite claiming the overwhelming majority of them with Mobile Legends and PUBG taking second and third slot. Visitors can add favorite games to their "Your Games" list for faster access in the future.
When on a particular game's category page, visitors are greeted with the most popular livestreams taking place, suggested game streamers, and recommended non-live videos. In addition, Facebook puts a convenient "Go Live" feature on the page, encouraging Facebook visitors to launch their own livestream.