Facebook friends Ford to make a "social" car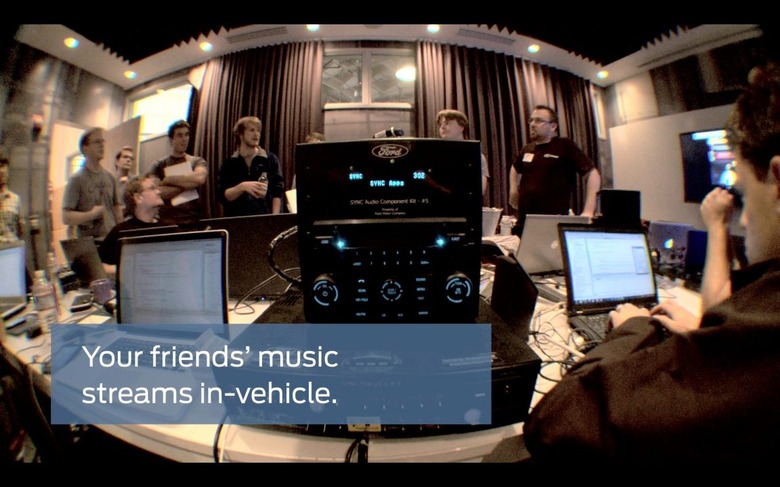 Facebook and Ford recently held a joint "Hackathon" event aimed at exploring new ways of making cars more social. About 30 engineers from both Ford and Facebook got together for the 24-hour event to rapidly develop prototype apps that would integrate Facebook's social elements with Ford's SYNC platform to create a seamless connected in-car user experience.
Various app concepts were developed from the Hackathon with the two winning ideas chosen to be further developed in Ford's Dearborn labs. One winning concept kept it simple and has a car's system check if a user has arrived at his or her Facebook event location. If so, the system automatically checks-in on Facebook for the person once the car's ignition is turned off.
The aim behind the initiative is to seamlessly extend a user's social life into the car for a more personalized and connected driving experience, while keeping safety a priority. Instead of simply asking an in-car system for nearby restaurants, the system gives you a list of nearby restaurants recently likely by your friends. Or you could listen in to the same stream of music that your friends are listening to in their homes.
Ford's SYNC connectivity platform is already in more than 4 million vehicles. It lets drivers listen to their favorite music, answer calls, and get directions using simple voice commands while keeping their eyes on the road. The company hopes to expand the capabilities of SYNC by find ways for the system to leverage social data for an even more customized experience that also encourages exploration and discovery.