FAA launches smartphone app B4UFly to answer questions about drones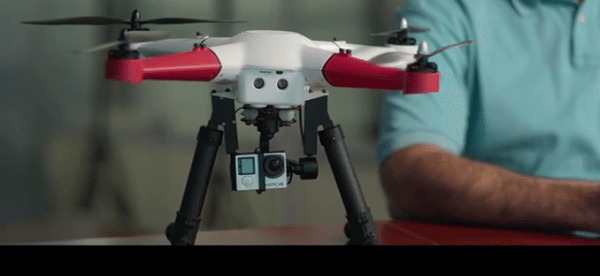 Most of us see consumer level drones with cameras attached as nothing more than a toy like any other remote controlled airplane. We don't really think about toys or RC planes needing FAA permission to fly, but for some drones in certain locations, that is exactly what you need. To help people wanting to fly their drone to figure out if it's legal and safe to do so in their area, the FAA has a new app.
The smartphone app is called B4UFLY and it is aimed at answering a basic safety question before the user starts flying their drone. The question that the app aims to answer is if it is safe and legal to fly the unmanned aircraft in a particular location.
The FAA says that it plans to make the app available to 1,000 beta testers running Apple devices this summer. The app will eventually come to Android devices as well. Much of the information that users will find inside the app comes from a partnership with the FAA and the Academy of Model Aeronautics, the Small UAV Coalition, and AUVSI.
The goal is to allow the user to figure out in a few taps if they are able to fly in the area they want to. It's unclear if the app uses location data to get a fix on where the user is or just offers text guidelines.
SOURCE: FAA