ExpressCard Hard Drive from Innodisk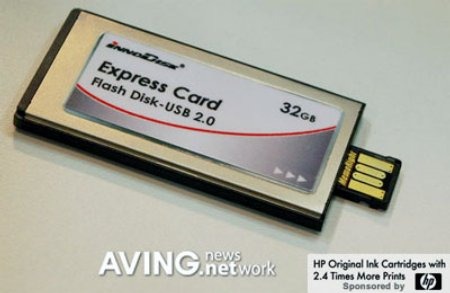 If you have an empty ExpressCard slot that's just dying to be filled, you'll be happy to know that you can now use it to boost your hard drive space by a cool 32GB.
Innodisk has created a 32GB SSD drive that slips into your (likely) empty ExpressCard slot and is capable of maximum read/write speeds of 30MB/s and 20MB/s. You'll also get a spare USB port if you're in need of one.
The drives will be available in sizes ranging from 2GB all the way up to 32GB. No word yet on pricing or availability.
Innodisk puts ExpressCard slot to good use [via coolestgadgets]