Exploding Kittens stop-motion unboxing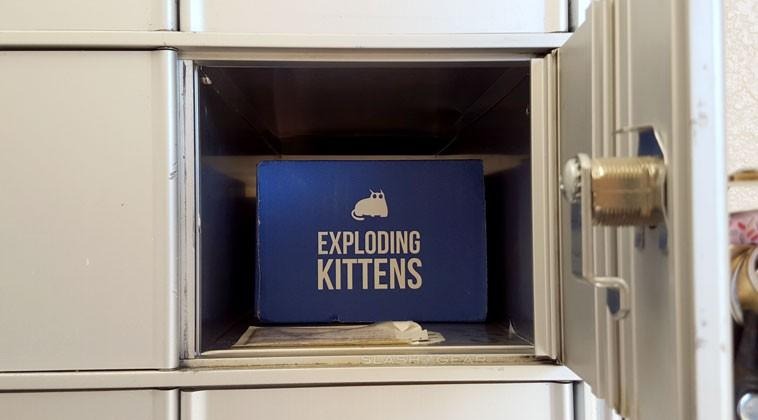 This morning our very own box of Exploding Kittens cards arrived, ready to show us what a massively successful Kickstarter campaign looks like. Using the BLACKBOX company (the same folks that ship Cards Against Humanity) along with hundreds of other contributors, the creators of this game have created a high-quality piece of work. This card game is one of the top 5 most-funded Kickstarter projects ever, and certainly one of the most entertaining. This game also holds high esteem for not losing their cool when their original goal was surpassed by an unimaginable amount.
Instead of flipping out and extending deadlines by weeks, months, and years as some past crowdfunding campaigns have, the Exploding Kittens crew shipped on time. They added bonuses, made certain the card game was playable, and added a secret to the box (we wont spoil for early backers just yet), all inside the time they originally quoted for shipment.
Below you'll see our unboxing of this game. We ordered the NSFW edition, which means we get the standard version in the standard box as well as a separate box with additional cards. Watch as these boxes unfold themselves.
The box is made of high-quality card stock and contains a magnetic cover to assure you that, when you inevitably toss the box across the room, there's a chance it might not open and spill your cards everywhere. Sliding the box across tables should be fine.
The cards themselves are of playing card quality, printed on what's essentially the same sort of patterned card stock you'd expect from a company like Bicycle. They're not printed by Bicycle, but they may as well have been – they're top notch!
At this time you cannot purchase a box of your own Exploding Kittens cards, but we'll go ahead and presume that the time is soon approaching. Something so splendid cannot stay contained for long.