EV-DO on a Mac mini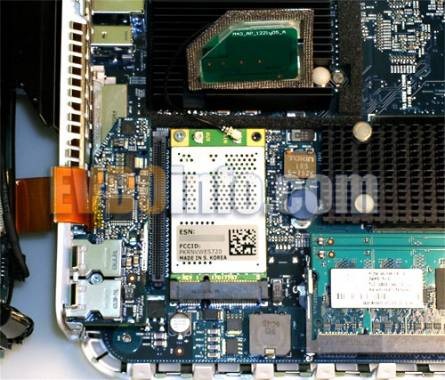 We reported recently that Apple is considering adding EV-DO compatibility to their upcoming notebooks. But the guys over at EVDOinfo have been wondering if other Apple products already support it.
After several months of research they discovered that the current Mac minis do in fact support EV-DO by removing the built-in AirPort card and installing a Novatel Expedite PCI Express Mini Card module.
After installing it, a dialog box appeared showing that the EV-DO card was recognized. According to the team that worked on this project, "It isn't a pretty solution, but it works!"
Mac mini modified with 3G/EVDO connectivity [via macnn]