Epoq EPP-HH01 palm-sized Pico-Projector on sale now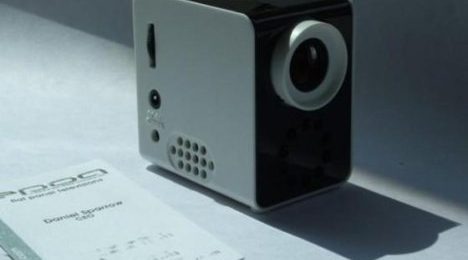 The Epoq EPP-HH01 Pico Video Projector is now available, and while you might not be enjoying any high-definition feature films using the palm-sized device, there could be many occasions when a 44-inch, 640 x 480 display would be a pleasant distraction.  Connecting via standard composite video and stereo audio inputs, it will hook up to most portable DVD players, PMPs (that support video-out) and the ubiquitous iPod.
The EPP-HH01 measures 39.6 x 56.7 x 57.5mm, and so obviously you're not going to be looking at a 1,000 lumen lamp. Instead a 3W LED – with 25,000 hour lamp life – manages 7-10 ANSI Lumens, while contrast is just 80:1. There's even a tiny mono speaker.
Low specs aside, it's a neat idea and could make for a reasonable way to entertain the kids when you're next waiting at the airport for your gate to be called.  It's currently on sale at Gadget Craver for $229.95; they claim to currently have ten in stock.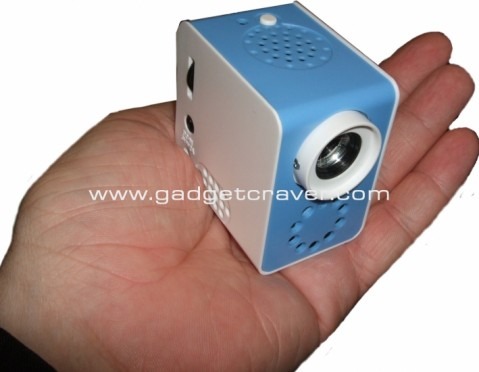 [via I4U]