England's Pizza Express Installs iPod Docks in Restaurants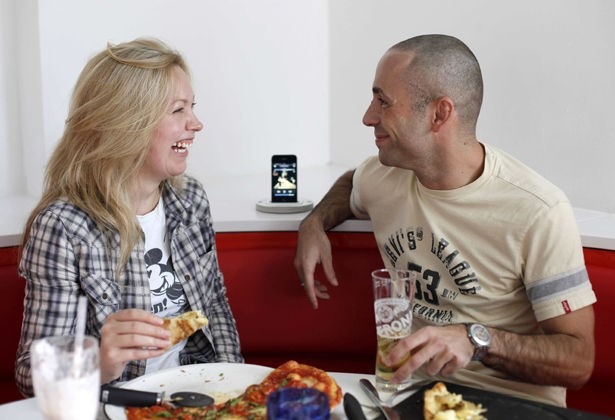 If you're a resident of the United Kingdom, you might very well be aware of the pizza chain "Pizza Express." What you might not know is that they'll soon have iPod docks behind the seats, starting first with their Richmond location. This installation is part of a ground-up redesign of their chain, an experiment they're calling "The Living Lab." Reminds me of something we had (and they still have) at my alma mater the Minneapolis College of Art and Design: Classrooms of the Future. Plugs and switches and controllers all over the place. Plug in and power up.
To help them transition into a futuristic fantasy land that also happens to serve pizza, Pizza Express is working with a tiny slew of various professionals, ranging from a theater director (Karl James), to a radio titan (Nick Luscombe), to a DJ (Sergio Luzzi) to a good ol' fashiond designer (Enzo Apicella.) Take a look at http://futureexpress.co.uk/ to see all the rest of the updates to the chain as they happen.
A strange point that I'm sure they'll rectify almost immediately: why just an iPod/iPhone dock? Why not a larger module that'll accommodate not only other types of phones, but also tablet devices too, and why stop there? Power up everything I've got while I chow down!
A few other things added to this new world of pizza: parabolic booths inside which the diners are relatively free from the noise of the crazies around them (courtesy of a sound-muffling dome hanging overhead,) and a "light-on" feature (which I imagine is basically a lamp) to gain the attention of wait staff when a diner needs a new drink. All of these updates will take place first at their Richmond location, then expand to other locations upon success.
[Via Pocket Lint]