EDotSquare Laptop Cases - pretty and sturdy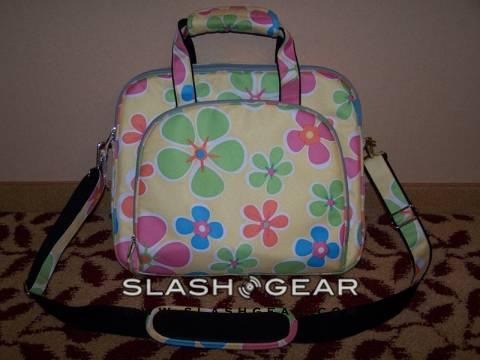 For the past few months I have been toting around one of EDotSquare's laptop cases. It has been safely protecting my 13" MacBook. This is not generally a simple task since I am not always the most graceful person. If it can last through me, it can last through just about anything.
It even holds up to scuffs and stains well, I managed to get a serious splotch of dirt on it and just took some spot cleaner to it and it came right off. It features a front pocket with small compartments that are perfect to house my power cord, cell phone, and iPod. It also has a small back pocket that is large enough for a book (thats normal size, not textbook size). The straps are all extremely sturdy, it has a shoulder strap and two smaller straps to just hold it in your hand.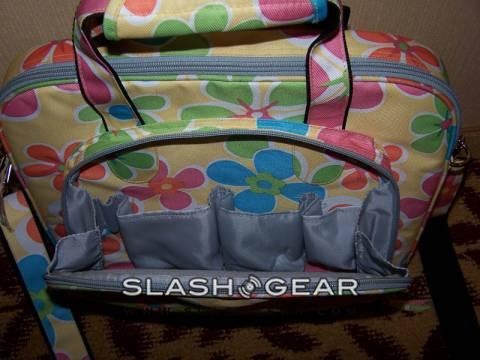 The center pocket is well lined and keeps my laptop nice and snug. Over all its an extremely sturdy bag. Those that shy away from bright colors and loud prints might not be into this laptop bag. I however, do not have that issue and therefore carry it with me everywhere. The bags come in icicle blue, macoroni yellow (featured here), oldbrick red, pastel pink and sea blue. The bags are each being sold for $54.95 and hold up to a 14" laptop. I highly recommend them if they are your style. Also, this little guy looks adorable hanging from the zipper. I give the EDotSquare laptop case 4.5 gears out of 5.
[rating: 4.5]