EchoStar SlingLoaded HDS-600RS Up For Pre-Order Now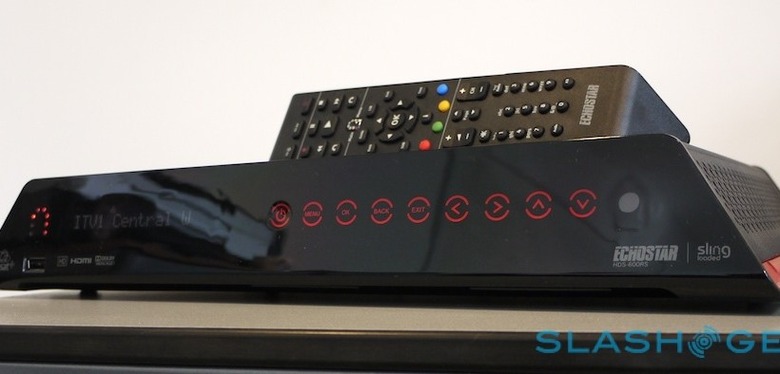 EchoStar's SlingLoaded HDS-600RS freesat+ DVR has gone up for pre-order, priced at £349.99 ($570). The 500GB STB includes twin-tuners for SD/HD satellite reception, along with integrated Slingbox functionality for streaming live and pre-recorded content to a SlingCatcher or one of the company's mobile apps.
Deliveries of the HDS-600RS are expected from March 28 2011, though it's worth remembering that you'll need a satellite dish to plug the DVR into. EchoStar promised that owners will see regular updates, too; from the outset the STB supports BBC iPlayer, but more IPTV services will be added in later.
As well as watching locally and streamed via the Sling apps, you can also tune in via the free webpage and watch online from your browser. For more on the SlingLoaded HDS-600RS, check out our hands-on report from earlier this week, along with the video demo below.
EchoStar SlingLoaded HDS-600RS demo:
[vms 478145ecfbaf939454fa]
[Thanks Dave!]