EASA approves device use at all stages of European flights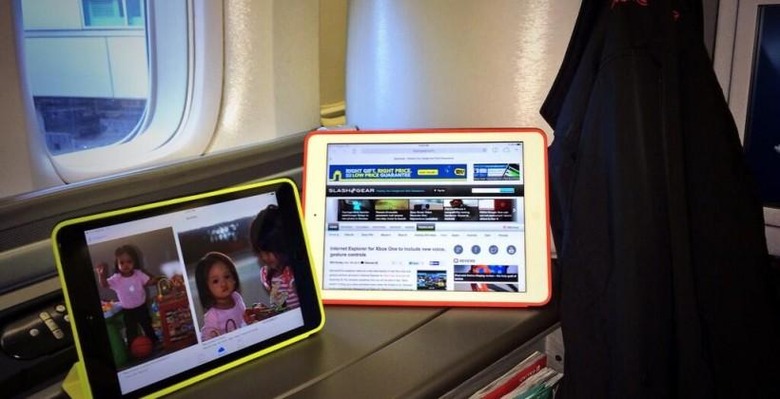 Beginning as early as December of this year, you will soon be allowed to power-on and use approved electronic devices during all stages of the flight on most Europe-based airlines. The European Aviation Safety Agency (EASA) this week issued a ruling to that effect, following a similar ruling by the US's Federal Aviation Administration (FAA) last month. Like the FAA, EASA will allow Wi-Fi enabled devices to be turned on, but not cellular radios.
EASA allows all airlines and all devices to be powered on as long as cell radios are turned off ("airplane mode"). Individual nations can tighten the rules from there. For example, the UK will likely follow the FAA's example by requiring airlines to apply for permits and submit safety testing results first.
The new rules will be spelled out in greater detail by the end of November, but for now the EASA ruling applies to ebook readers, tablets, portable gaming consoles and phones. Larger devices like laptops, however, must be stowed due to their size and bulk, the same as any heavy object.
In the US, the FAA ruling has been in effect for a solid two weeks. Delta Airlines and JetBlue were the first two airlines to apply for and gain permission to let passengers use devices during takeoff and landing. Meanwhile, in-flight Wi-Fi giant Gogo will soon be rolling out an app through which passengers can make and receive calls and text by routing the signals through the on-board Wi-Fi system.
SOURCE:The Guardian