DxOMark shows how the Huawei P9 stepped up its camera game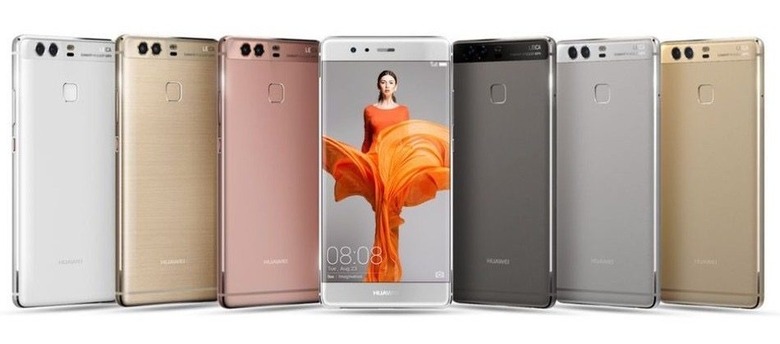 Huawei is quite proud of its Huawei P9 flagship. Proud enough to hire high profile actors Henry Cavill and Scarlett Johansson to, just for a few minutes, root for the smartphone. Of course, the highlight of the device is it camera. Or cameras rather, one in full color and one in monochrome, certified by famed German camera maker Leica. Fortunately for Huawei, its investment paid off. At least that's what DxOMark is showing with its side by side comparison of the Huawei P9 and its predecessor, the P8, demonstrating how far the Chinese OEM has come in taking digital photography seriously.
The Huawei P9 scored a not so low, not so high score of 80 on its scale. While the highest score so far is 87, held by the HTC 10 and Samsung Galaxy S7 edge, there are about 20 other smartphones between it and the top. It is, however, the highest scored smartphone among (mainland) Chinese OEMs, beating Xiaomi. In the grand scheme of things, it might not rank that high, but when considering just how much Huawei has improved, it's still a substantial jump.
When it comes to still photos, the Huawei P9 scores 84 against the Huawei P8's 78. While the P8's output could be considered "bearable" at best, the P9 goes beyond "decent". Exposures are said to be quite excellent and detail preservation quite faithful. HDR is a tad inconsistent, but not as bad as the Huawei P8's. Indoor's, the Huawei P9 could save you from disappointment by performing bravely even at extremely low light. It's not perfect, but, as DxOMark puts it, exploitable.

As expected, it doesn't do as well with videos, but neither does the Huawei P8 and a whole host of other smartphones for that matter. Still, the P9 shows a marked improvement over the P8, scoring 72 versus 66. Underexposure, a slight problem in stills, is even more present in videos. The lack of stabilization also hurts its credibility.
Huawei has a long climb up to rub elbows with the who's who in the smartphone camera ladder, but the Huawei P9 has proven that it's already well on its way. The Chinese OEM's aggressive push is already catching the attention of major players in the market, particularly Samsung, who has proven it's ready to play the lawsuit game with Huawei.
SOURCE: DxOMark