DROID RAZR M Review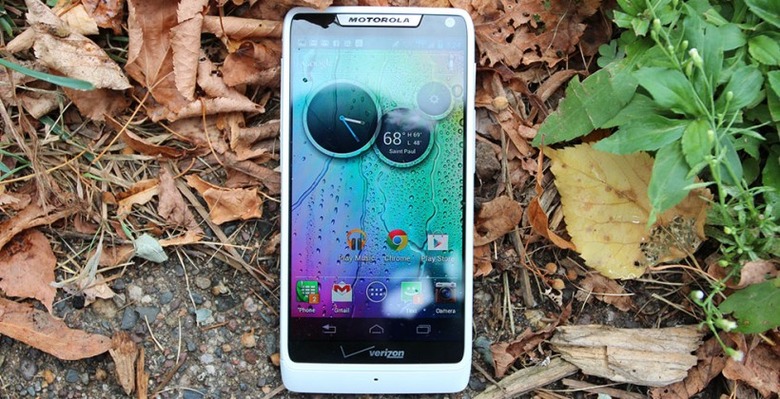 The DROID RAZR M was revealed at the event where Googler and relatively new CEO of Motorola Dennis Woodside spoke about the "new plan" for the company – a plan that's starting right here. We got a brief DROID RAZR M hands-on experience at the event and found that it was a surprisingly powerful-feeling device for its status under the DROID RAZR HD devices sitting nearby. With its near-edge-to-edge 4.3-inch display, it's tried-and-true fabulously powerful dual-core Qualcomm Snapdragon S4 processor under the hood, and a collection of protective elements throughout this device's chassis that make it, again, an ideal phone for today's mobile landscape – just as the original DROID RAZR should have been (and still is, for many happy users, to be fair).
Have a peek at some hands-on walkthrough time here with the DROID RAZR M and see if it and the review text (and photos) above and below answer every question you've got about the device. If you find yourself still sitting with quandaries at the end of the post, please feel free to post in the comments section. We'll do our best to expand where necessary!
Hardware
When I traveled from New York City to Minneapolis the day that I was handed the DROID RAZR M, I carried it in my pocket through three airports and dropped it at least 5 times. I'm clumsy. Because of the protective features Motorola was and is being up front about in this device and the other RAZR devices as well, I thought about how awesome it was that the M bounced around and didn't show a scratch. Of course it's partially really good advertising, and I can be a sucker for great promotion, but there's quite a bit of reality in the pitch as well: there are more protective components here than there are fragile bits.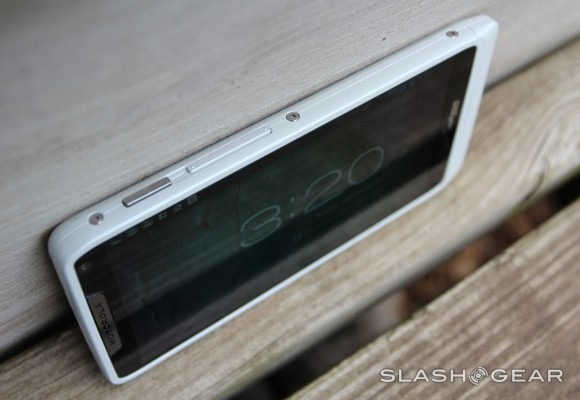 You've got Corning Gorilla Glass across the front, one big flat panel. The back of the device is mostly made up of of a panel of DuPont KEVLAR fiber, the rim of the device is either white or black hard plastic, and the frame is made of aircraft-grade aluminum. Inside you've also got water-repellent nanocoating, so you're good in the rain and if you splash a bit of coffee over the top of the device.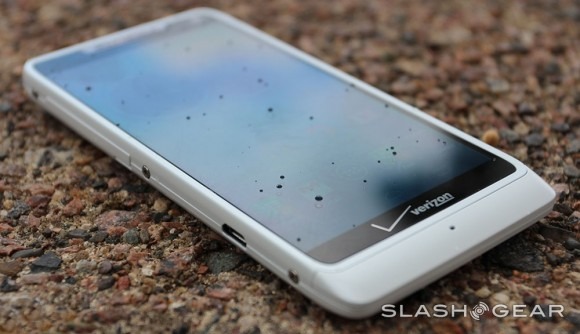 The device does not work with legacy accessories that connect with the microUSB and microHDMI combination as seen on our review of the Motorola Lapdock 100 – here with the RAZR M, you've just got a microUSB port and that's it. You've also got a standard headphone jack at the top of the device, power button and volume rocker on the right, and a door on the left also with a microSIM and microSD card slot as well.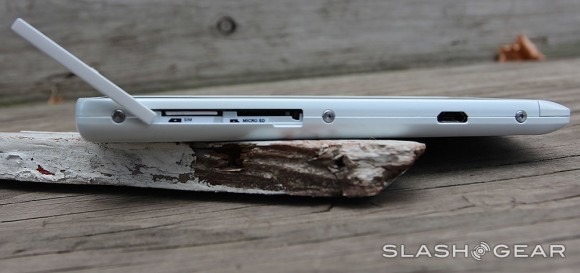 The device is palm-sized and will be basically the closest device in size and shape to the upcoming iPhone 5 – which will certainly be carried by Verizon once it appears as well. The display will likely be a similar size as well, and the display will be comparable without a doubt. Beyond the basics, on the other hand, these two devices will not be compared unless Verizon workers are asked which device has Android and is basically the same size as the iPhone. More than likely you won't find a lot of people entering the store with that comparison needing to be made.
Also note – there's no other device on the market that looks or feels like this. Outside the other RAZR and Motorola devices that've been out in the last few months, (like the ATRIX HD), of course. That back panel assures you you're working with Motorola hardware.
Software
There's a collection of applications here that you could feel a number of ways about. If you thought that having Google own Motorola meant that they'd be releasing devices with only the Google standard set like the Nexus lineup does, you were wrong. If you're looking for a device that you very well could potentially work with without needing to download any additional apps, this is it. Have a peek at the full collection of apps coming out of the box here: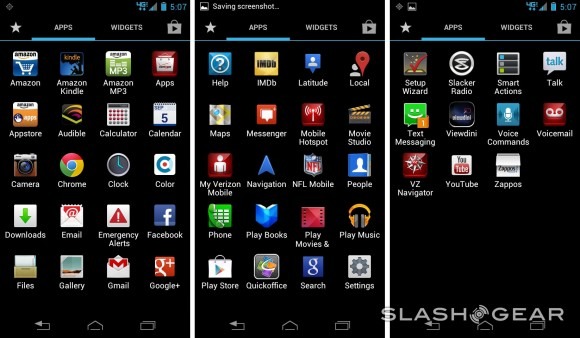 You've got a "Verizon 4G LTE Edition" of Color here, this app being a social networking connection to photos and videos – including streaming live video via Facebook. Apps like Audible and IMDb as well as NFL Mobile will connect you to media from all directions, Zappos and Slacker Radio and Viewdini also bring you physical product shopping, streaming radio, and video listings. This device also comes with a suite of Amazon apps including Amazon for Amazon.com shopping, Amazon Kindle for ebooks, Amazon MP3, and the Amazon Appstore. What's interesting here is that while previous Amazon-toting Android devices have worked with Bing rather than Google search, this device uses Google and has the Google Play store as well. You get the best of both worlds.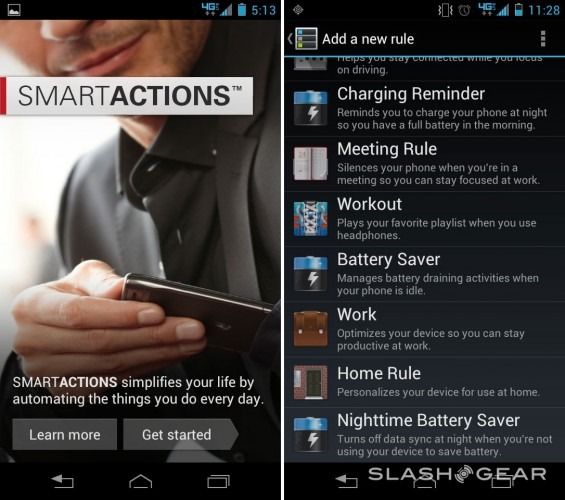 This device works with Smart Actions like several Motorola devices before, this app able to do things like detect when you're in a certain area (GPS located) and turn your device's brightness down. You can turn your sounds down when you enter a meeting (according to your Google calendar event), you can set a notification to pop up to remind you to charge your phone at a certain time of day, and you can turn off data sync when you're asleep – amongst many others. You've also got Voice Commands and Voice Search as provided by Google's newest Android systems. Note here that this device has been guaranteed to get Jelly Bean by Motorola, but that it currently uses Android 4.0.4 Ice Cream Sandwich.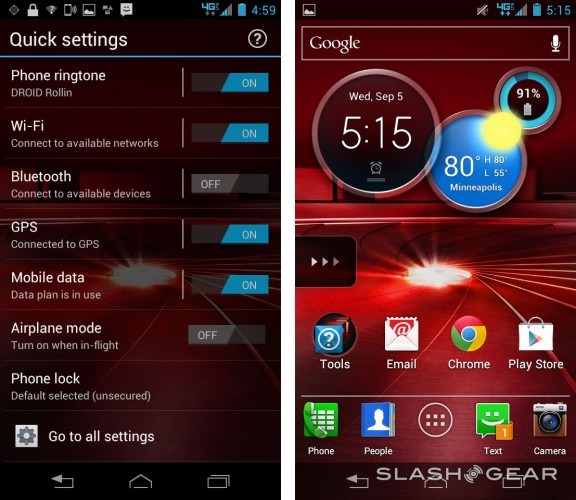 Android 4.0 Ice Cream Sandwich provides you with a Recent Apps button so you can easily switch between apps on the go. It also brings a notifications pull-down menu that's accessible from your lockscreen as well as your homescreen – there's a quick access button there to get to your full settings as well. There's a new feature brought on by Motorola here as well which, when you pull your homescreen over to the right, you get a Quick Settings menu with on/off switches for GPS, Mobile Data, Bluetooth, and other oddities as well.
Below: Motorola includes an easy start guide for anyone unfamiliar with Android in general but especially with their unique user interface. They've made it specific to this device, too, with perfectly pointed arrows at the buttons outside the display.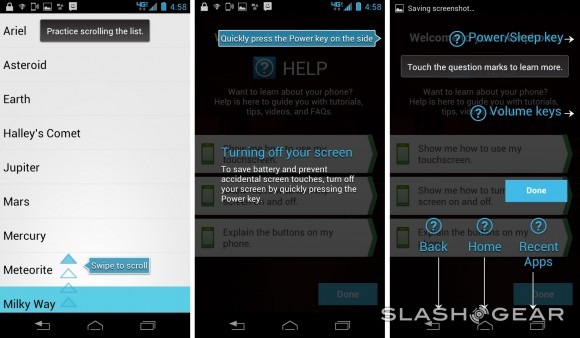 Motorola's user interface works well here with Android's Ice Cream Sandwich features, not being overbearing as it was back when it was called MotoBlur. Here we've got a collection of easy-to-understand icons in your settings menu, features that are well placed (like the previously mentioned Quick Settings menu), and what's not a rather quick software build as it works with Qualcomm's processor. Have a peek at a few benchmark results here as well to see how it adds up compared to the rest of your smartphone and tablet favorites.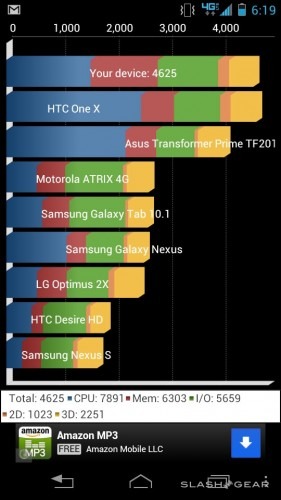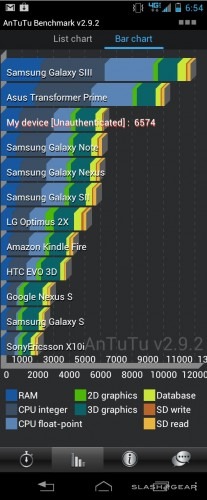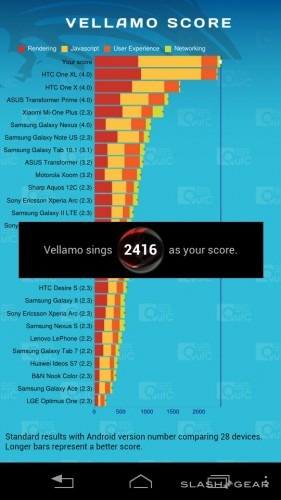 Camera
The camera is rather nice – certainly not the most excellent beast in the mobile field right this minute, but more than reasonable for the promises Motorola has made for the device. Qualcomm's Snapdragon S4 processor has architecture dedicated to image processing specifically, also, so it's certainly helping out at least a little bit. Have a peek at some examples of photos and video as captured by the DROID RAZR M and see what 1080p video and 8 megapixel photos look like here.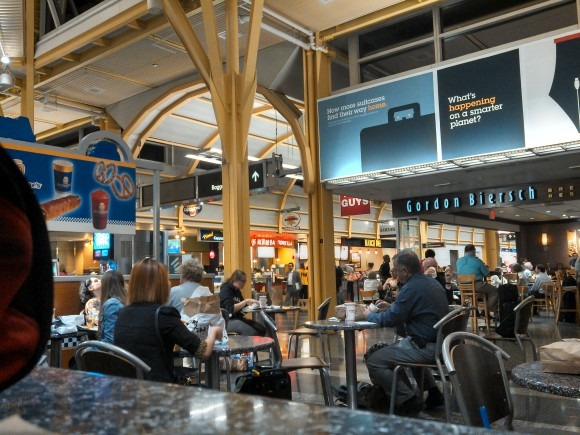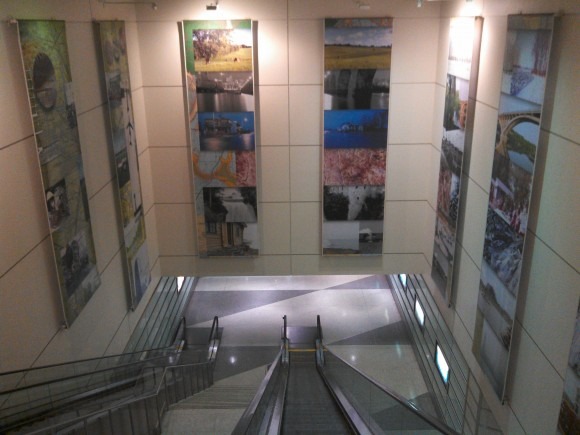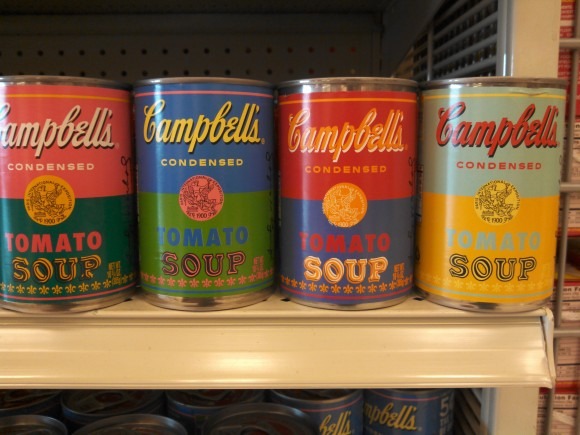 Battery and Data Speed
The battery is a massive 2000mAh and, in combination with the amazing ability of the Snapdragon S4 to keep itself on low-demand while the device is asleep, you'll have so much standby time that you'll freak out. See here first what happens when you use the device moderately – lots and lots of time.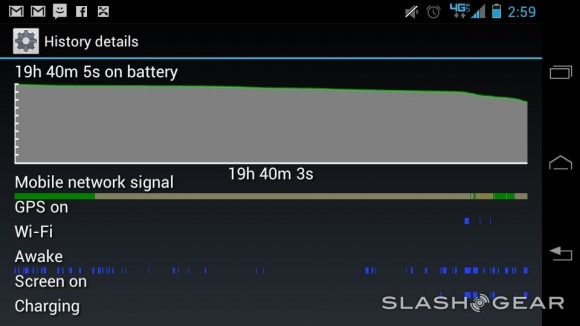 Then have a peek at what happens when you turn the device's display up to full brightness. This chart shows how quickly you can drain the battery – note that this isn't entirely unique to this device, you can make this happen with the right combination of high-demand apps and display power and data transfer and all that good stuff at once. What you should pay attention to here though is the flatline at the end – when the death drop ends, that's where I turned the brightness of the display to "auto."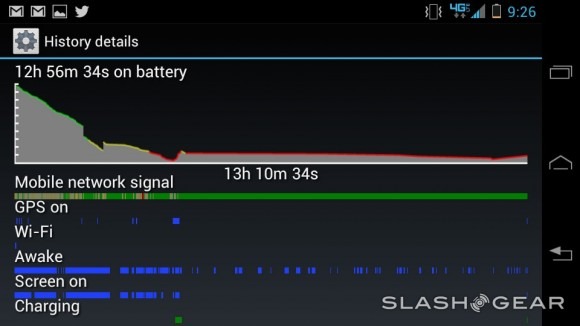 The DROID RAZR M works with Verizon's 4G LTE data network and has proven itself as a rather fabulous internet beast – the danger here will be that you get too addicted to the speed and end up using your whole data allowance in the course of a few days. That's been known to happen with some people, you know. Have a peek here at a set of data speed readings from both New York City (including LaGuardia Airport – also in the demo video above), and Saint Paul, Minnesota.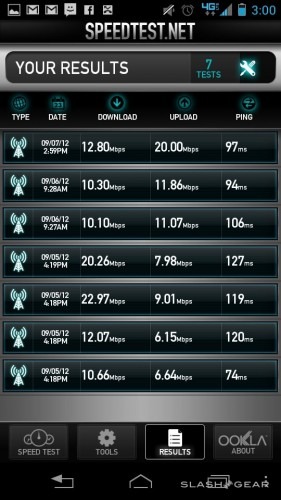 Wrap-up
This is a rather fun addition to the Motorola collection of smartphones, and Verizon will be better for it having it in the Droid universe as well. You'll find yourself enjoying the DROID RAZR M's near-edge-to-edge display especially, with bright, sharp, and colorful delivery yours for the taking. The processor under the hood is more than powerful enough to handle any app, game, or video you've got or will get in the next few years on Android, and the whole user interface is quite slick.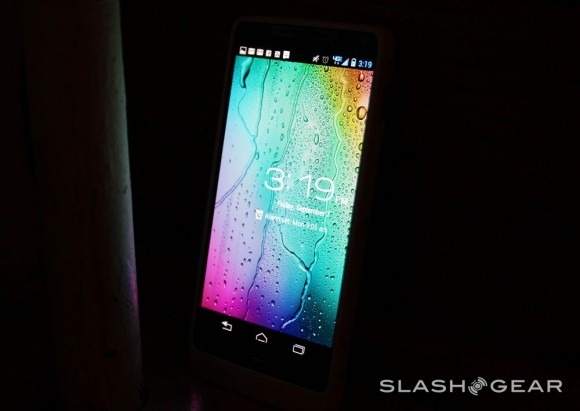 This device is made to be its own little beast, not part of the docking and mirroring universe that Motorola smartphones have been almost exclusively for the past year. Because of that, you'll have lower cost ($99.99 USD with a 2-year contract), and the device can be smaller as well. The battery inside this device is thinned-out in a way that makes it non-removable as well – the same situation as the original DROID RAZR too.
So you've got a smartphone that's not made to come apart and certainly isn't made to be part of the Motorola lineup from the year previous to this season. This is indeed part of the "new plan" spoken about by Dennis Woodside as Motorola's tie with Google keeps the company flying high into the future. We're excited to see if the DROID RAZR HD and HD MAXX are up to snuff as well – soon enough!