DJI Osmo handheld stabilized 4K camera unveiled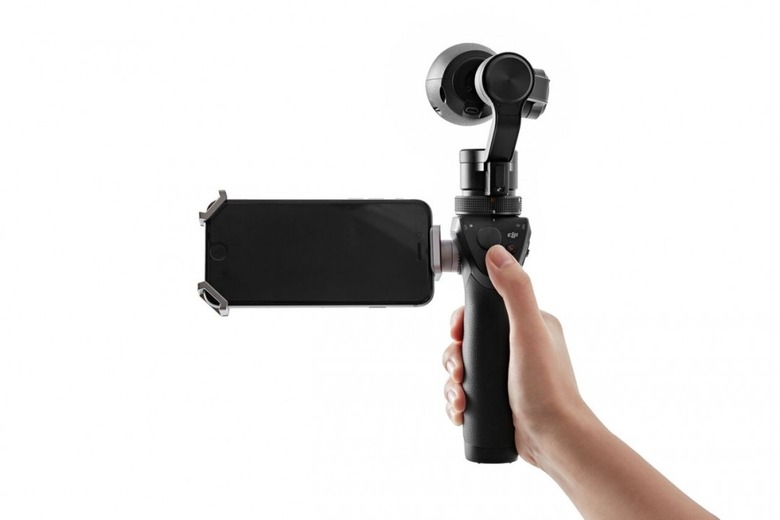 DJI has introduced a new handheld stabilized camera — or, perhaps more accurately put, a handheld stabilizer that has a camera built into it. The stabilization comes by way of a three axis gimbal, which keeps the video from being shaky, one of the biggest problems caused by handheld cameras. The device has some extra features on top of that, namely a modular format that allows Osmo to work with some of DJI's other products.
The idea is that recording stable, high-quality video is difficult, and once you add in the cost of stabilizers and other accessories, it's also pretty pricey. That makes DJI's Osmo particularly appealing; one can record footage by hand, and doesn't need to trifle with third-party stabilizers since there's one built in.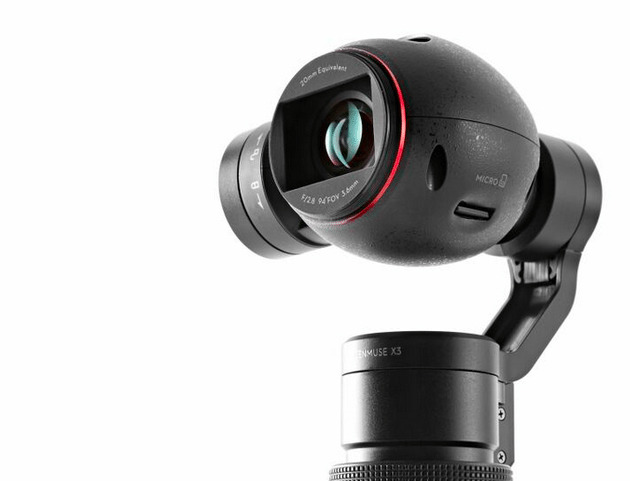 Osmo has controls integrated into the handle; operators can select shooting angles and whether they want to record video or capture still images. Other features include long exposure still images and panoramas, including 360-degree versions. Videos, meanwhile, can be captured in 120fps slow motion in 1080p resolution.
The camera features a 1/2.3" 12MP sensor and a 94-degree FOV lens. There's an included universal mount that works with smartphones, as well as optional gear for other uses, such as tripods and bike mounts. Audio, finally, can be recorded using either the built-in stereo microphone, or via an external microphone and 3.5mm audio jack.
Osmo is currently up for preorder at $649 USD and 549 GBP. Shipping starts October 15.