DJI Inspire 1 drone officially debuts with 4K camera in tow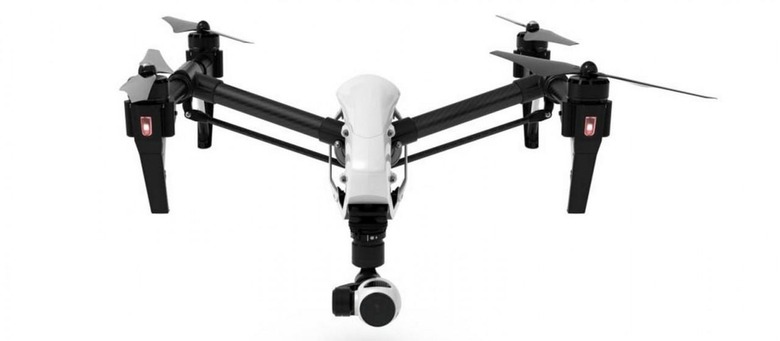 The DJI Inspire 1, which leaked in spy shots earlier week, has made its official debut, and with it we see that quite a bit of the speculation surrounding the drone has proven true. The Inspire 1 does, indeed, bring along a 4k camera for recording Ultra HD video from the sky, a 3-axis gimbal, and even the white shell. Joining these things is a build promised to be both lightweight and durable fitted with carbon fiber arms, a vision positioning system for use indoors, and more.
DJI has utilized its newest Lightbridge tech to give users a real-time video feed from the drone on their mobile (in 720p), able to transmit from up to 2km (about 1.25 miles) away. This is joined by support for a secondary controller, which hands over independent control of the camera to a second person to ensure the best video possible is captured — this includes one's own video feed for extra precision.
The camera is able to record in 1080p at 24 – 60fps and 4K Ultra HD at 24 – 30fps, bringing along a 12-megapixel CMOS sensor, 94-degree field of view, and a lens with 9 elements. Via the gimbal, the camera is provided with unobstructed 360-degree rotation for complete shot freedom. Both the gimbal and camera can also be removed for upgrading and transportation.
Battery life is shown in real-time, as well as information on battery health. There's a mobile app, as well, that allows for tweaking flight settings and controlling the camera. You can pre-order the Inspire 1 with dual remotes for $3,399 USD (it looks like there's a $150 discount in place), with shipping slated for December 1; a single-remote unit is priced at $2899 USD.
SOURCE: DJI