DIY ring-flash for your DSLR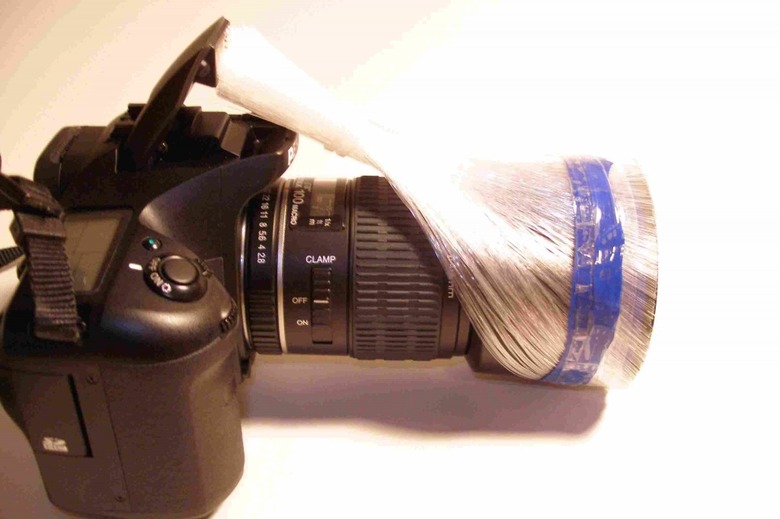 In the right hands, a ring-flash can produce some great shots with a DSLR; problem is, that "right hand" also likely needs to have a deep pocket to dip into, as DSLR accessories don't tend to be cheap.  So how about a DIY ring flash, made from fiber-optic toys, a tube of toothpaste and a load of zip ties? 
Dubbed the Fring (fiber-optic ring) by its maker, the project basically involves routing fiber-optic strands from the camera's built-in flash to around the lens, spreading them out to evenly balance the light.  The toothpaste tube is needed because of its mirrored lining, which helps prevent light escaping around the main bulk of the fiber bundle.
Depending on where you buy the components, you could put something like this together for under $5, apparently.  A new camera toy, minimal impact on your bank balance and minty-fresh breath – what's not to love? 
[via Hacked Gadgets]