DisplayMate: Samsung Galaxy S7 is top OLED dog, better brightness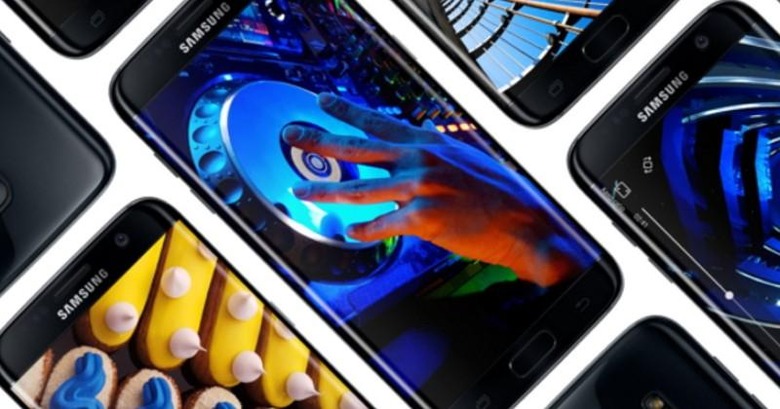 We may receive a commission on purchases made from links.
Each release of a new flagship smartphone is always a race to get the highest scores on independent benchmarks, whether it be for the camera or, in this case, the display. DisplayMate has been singing Samsung's praises for a few years now, so it is not surprising that the Galaxy S7 is once again at the top of the list. And while, at first glance, the Galaxy S7 might seem to have the same 5.1-inch QHD display as the Galaxy S6 before it, it's the subtle improvements, especially in brightness and contrast, that make all the difference in DisplayMate's world.
In terms of pixel density, the two most recent Galaxy S flag bearers are indeed similar. When it comes to actual performance, however, they might be worlds apart. This is especially true in brightness and contrast performance, says DisplayMate, with the Galaxy S7's AMOLED screen exhibiting the best behaviors and properties. For example, the Galaxy S7 is noted to be 24% brighter than its predecessor, which means a lot when it comes to visibility in high ambient light. Contrast is also greatly improved. The Galaxy S7 is actually closer to the Galaxy Note 5 in terms of those properties, but offers a higher pixel density because of its smaller size.
But it isn't only in raw brightness capabilities that the Galaxy S7 excels. DisplayMate is rather wary of automatic brightness controls, mostly because they almost always fail to get it right. And yet is unequivocally proclaims that the Galaxy S7 is the first to get it right, finally. In addition, Samsung has introduced a Personalized automatic brightness control which remembers your brightness settings per ambient light levels, making it smarter in adjusting brightness to the user's personal preferences.
You'd think that the Always On Display feature, while useful, would technically be a point against the Galaxy S7 because of its added battery drain, though minuscule. However, DisplayMate still praises it for being smart enough about power efficiency as well as turning itself off when the phone is actually placed face down.
To be clear, DisplayMate regards the Galaxy S7 as having the best display in the OLED category. While it seems to really be rooting for this display technology, it does admit that LCDs still have an edge in certain scenarios, like power efficiency when displaying mostly white or bright content. When it comes to LCDs, Apple's iPhones are the kings, though with rumors of Cupertino switching to OLEDs, that might be changing very soon.
SOURCE: DisplayMate, Samsung