Diesel Multi-Display Watches - no time zone change needed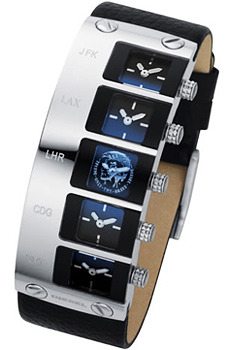 If you travel a lot, I'm sure you get sick of constantly having to reset your watches to whatever the time is where you just landed. With this watch that problem is alleviated, and you look like a badass.
These watches have leather bands, steel bezels and 5 watch faces. They are intended to represent the time zones of LA, NYC, London, Paris, and Tokyo. They are also water resistant up to 3 atmospheres.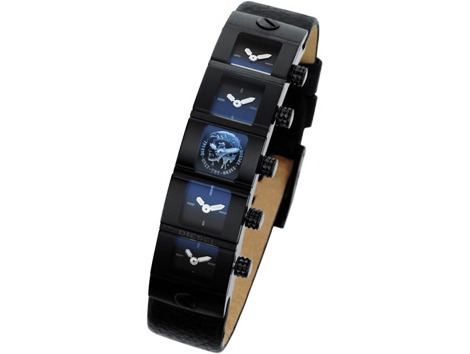 From the looks of it, if you wanted to, and if it was more useful to you, you could set them to whatever time zones you wanted to if NYC, LA, London, Paris, and Tokyo aren't all on your itinerary. Another great use would be if you had to worry about the opening times for the various financial markets. Regardless of your motivations of buying one you'll have to choose between the DZ9024 at $550 and the DZ9023 at $495.
[via Likecool]