Devialet raises $106 million to expand its audio tech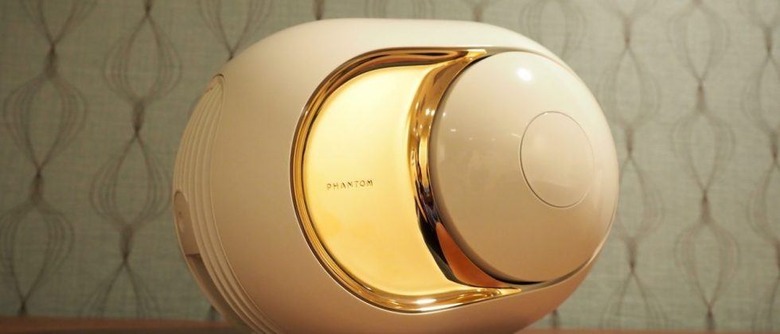 Devialet raised $106 million in venture capital, it has announced, to fund the expansion of its proprietary tech amongst the smart devices, auto, and television sectors. As well, Devialet will expand its distribution network, adding more U.S.-based stores and 'immersive rooms' to its roster; this follows the launch of its sixth overall store, one located in NYC's SoHo neighborhood.
Devialet is based in Paris, and it has been slowly opening a series of stores in which customers can experience its Phantom speaker technology. The company is eyeing an expansion that will bring the Phantom to a wide range of products, including cars and Internet-connected devices, among other things, which this round of funding will help facilitate.
While that effort gets underway, though, the company will continue to push its retail stores by opening more of them — so far, Devialet has ones in New York City, Paris where it is based, London, Hong Kong and Singapore. The aforementioned Immersive Rooms, meanwhile, are mobile and therefore can be moved to places with high foot traffic, such as a shopping mall or even a train station.
There are a bunch of investors from this funding round, including automaker Renault-Nissan. This follows a talk SlashGear had with Phantom product manager Romain Salzman this past summer, during which he confirmed that Devialet was in talks with various automakers to get its audio tech in their vehicles. Other investors include Roc Nation, Foxconn, Playground Global, and Ginko, among others.