Dell's Bamboo Eco Computer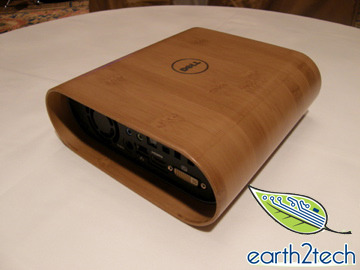 I have come across the occasional bamboo device, keyboards and mice are what I've seen the most. Dell has decided to create a eco-friendly computer one that stands out quite a bit from the crowd. Not only does it feature a bamboo shell, it is filled with recycled materials like old bottles and milk jugs.
Dell's CEO, Michael Dell, presented this PC at the Fortune Green conference. It apparently is 81 percent smaller than the standard desktop and uses 70 percent less power. Although this is technically a Dell concept it is one that is due out later this year.
It also isn't one of those eco products that costs a small fortune. Yes, it isn't a cheap computer but the price range is expected to be set between $500 and $700.
[via techeblog]