Dell XPS 10 tablet eyes-on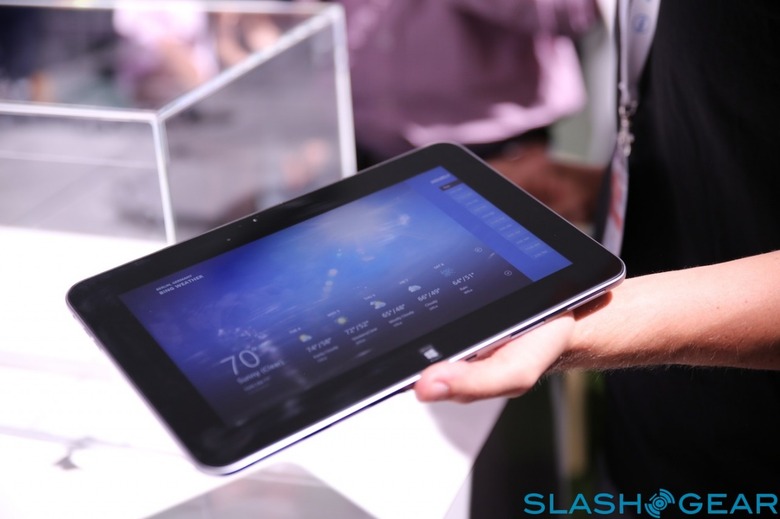 Dell is playing things coy with the XPS 10 tablet, keeping things behind glass for the most part, but we managed to coax the 10-inch slate out for some hands-off photography. Actually playing with the Windows RT tablet isn't an option here at its IFA launch, unfortunately, but we've at least seen how slick Dell's industrial design is for the metal slate.
It's obviously from the XPS family, bearing the same crisp edges as the ultrabooks already on sale, and at 10mm thick it's akin to the iPad that it will inevitably be compared to most frequently. The LCD screen is bright, crisp and vivid – again, Dell isn't saying specifics, but it's HD resolution and most likely an IPS panel, just as has been used on XPS ultrabooks – but we obviously couldn't test touchscreen responsiveness.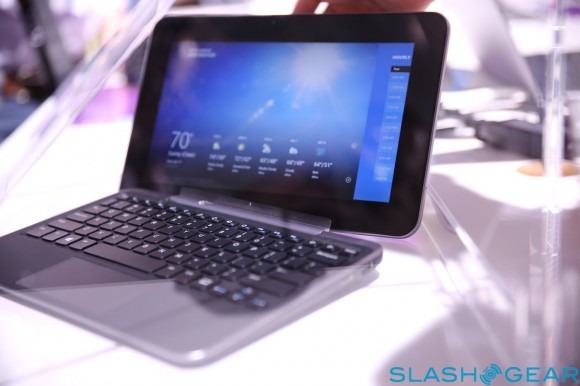 The keyboard dock is slim and will suffer shortened key travel too as a result; again, that'll take more prolonged access to figure out for sure. It's also yet to be seen whether the top section of the slate will overbalance the dock, something we noticed affecting Samsung's ATIV Smart PC Pro.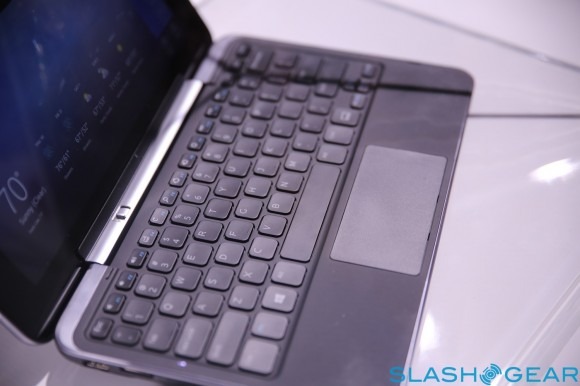 So, plenty of questions, and the specter over them all is price. Can Dell bring the XPS 10 in under the cost of the new iPad, and will that include the keyboard dock? We'll know more closer to Windows RT's official release date.