Dell Windows 8 business PCs revealed: Tablet, Ultrabook and AIO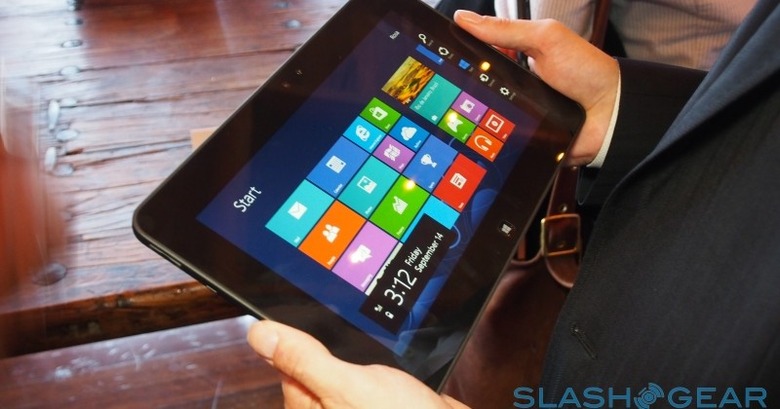 Dell has outed its Windows 8 enterprise range, an ultrabook, docking tablet, and all-in-one PC targeting those who have somewhat more serious needs than Facebook and gaming. The Dell Optiplex 9010 AIO, Latitude 6430u Ultrabook, and Latitude 10 tablet take some of the Windows 8 ideas we've already seen from Dell's consumer range at IFA, but throws in some business seriousness including a rather fetching dock for the new tablet.
The Optiplex 9010 is the business version of Dell's XPS One 27, a touchscreen all-in-one PC which can be stood on your desk or wall-mounted via a standard VESA mount. Dell is positioning it as ideal for installed environments, such as lobby display, with support for remote management of the hard-drive. The camera can be rotated so that even if you have the AIO tilted right back, you can still position the webcam so that you're in frame.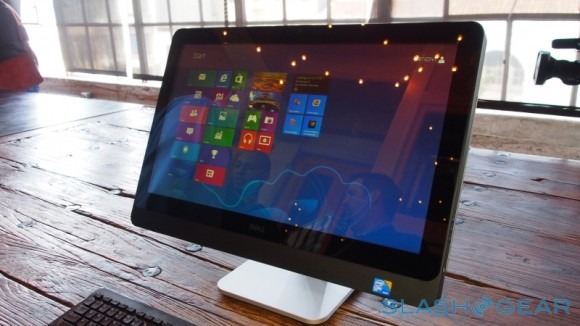 Next up is the Dell Latitude 6430u, a new 14-inch ultrabook and the first such model for Dell's Latitude business line. It supports all of the usual enterprise-centric remote management, but also includes swappable batteries, memory, and SSD storage.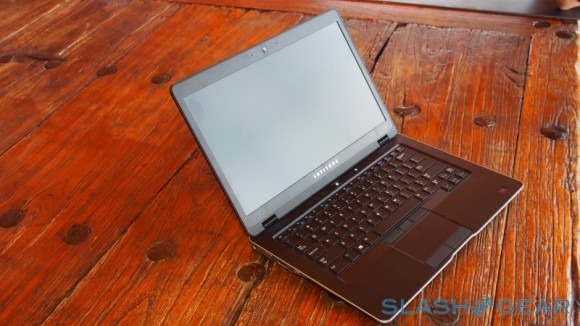 Dell will also be offering a wireless dock for the Latitude 6430, for those wanting to use a larger display, keyboard, and mouse at their desk. The ultrabook meets military specifications, and has a full-sized keyboard borrowed from the regular Latitude notebook line.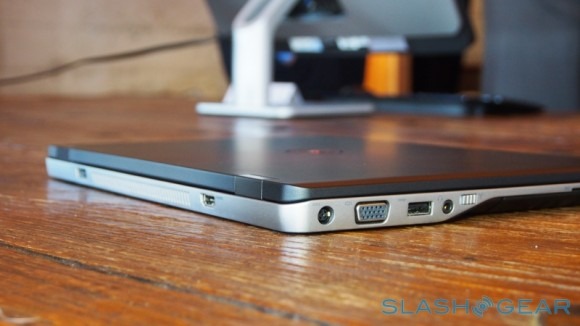 Finally, there's the Dell Latitude 10, a business iteration of Dell's XPS 10 announced at IFA a few weeks back. A full Windows 8 slate, rather than Windows RT on the XPS 10, the 10-inch tablet works with a desktop dock complete with HDMI, ethernet, and several USB ports, along with adding extended storage.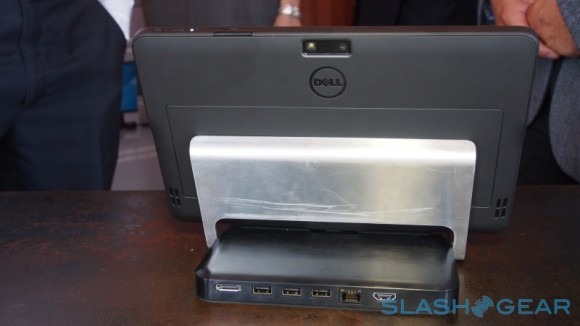 Battery life from the soft-touch slate is 18hrs, and there's a digital stylus for sketching, navigating, and adding handwritten notes. Cameras front and back, and the option for adding not only bigger batteries but building extra functionality into the battery itself and thus augmenting the Latitude 10 down the line, round out the tablet.
Availability of all three new PCs will follow Windows 8's official launch in late October 2012.