Dell Venue Android 2.2 version of Venue Pro hits Korea this month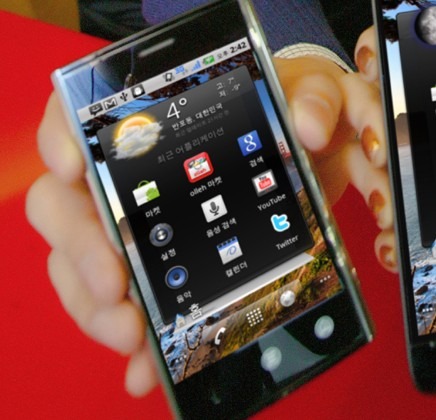 The Android version of Dell's Venue Pro Windows Phone 7 smartphone has been announced by Korean carrier KT. The Dell Venue has a 4.1-inch AMOLED touchscreen with a curved Gorilla Glass toughened display and runs Android 2.2. It's set to arrive on the network later this month.
What you don't get is the Venue Pro's slide-out QWERTY keyboard, with the Dell Venue instead relying solely on its touchscreen for text-entry. An FCC filing for the Dell Venue was spotted back in late October, complete with GSM/EDGE/UMTS/HSPA support, though the full specifications of the handset aren't yet known.
In Korea, the Venue will be priced at around 700,000 won ($608). No word on a US or European launch, but we're guessing it won't be long before Dell brings the Venue to closer shores.