Dell Streak Pro 10-inch Honeycomb Tablet Gets First Photo Leak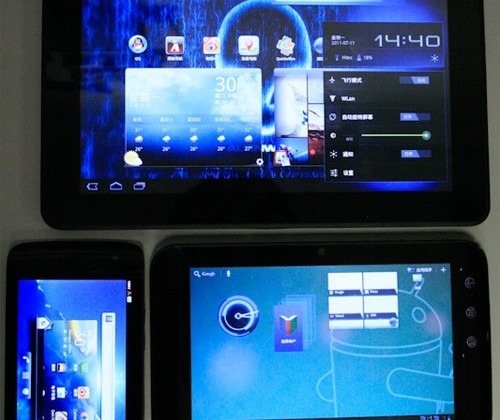 Dell already has 5-inch and 7-inch Android tablets in the market with news of an upcoming 10-inch Honeycomb model first leaked in April. Since then, we've only seen a rendering of the tablet with an estimated June arrival, which has already passed without any signs of the slate. Well, now a photo of the tablet has finally surfaced suggesting a launch could be coming very soon.
The image was leaked on AsiaDroid showing the Dell Streak Pro looking ready to ship and running Android 3.1 Honeycomb. It's expected to ship in China as soon as tomorrow, although no details were revealed about it coming stateside. The 10.1-inch tablet features a 1280 x 800 resolution display, 1GHz NVIDIA Tegra 2 processor, 1GB of RAM, 2-megapixel front-facing camera, and 5-megapixel rear-facing camera.
Something interesting about the image is that the Dell Streak Pro is pictured alongside the 5-inch Streak and the 7-inch Streak 7, with the latter slate noticeably running Honeycomb rather than the Froyo it originally shipped with. This means that the Streak 7 could very soon be getting an upgrade to Android 3.2 Honeycomb.
[via Android Community]