The next Chrome OS device to come from Dell will be prepared for students – the Chromebook 11. This unit is working with an 11-inch display with anti-glare coating and 1366 x 768 pixel resolution and comes with a battery rated at 10-hours per charge. For the schoolyard, this machine works with military grade testing for durability, pressure, temperature, shock, and vibration. The keyboard is also liquid-resistant – as is the touchpad.
This device works with a rubberized LCD and base trim to absorb shock when dropped. With a 180-degree screen hinge, you've got the ability to fold back and work with an optional touchscreen. You've also got a reduction of stress on the hinge – double win.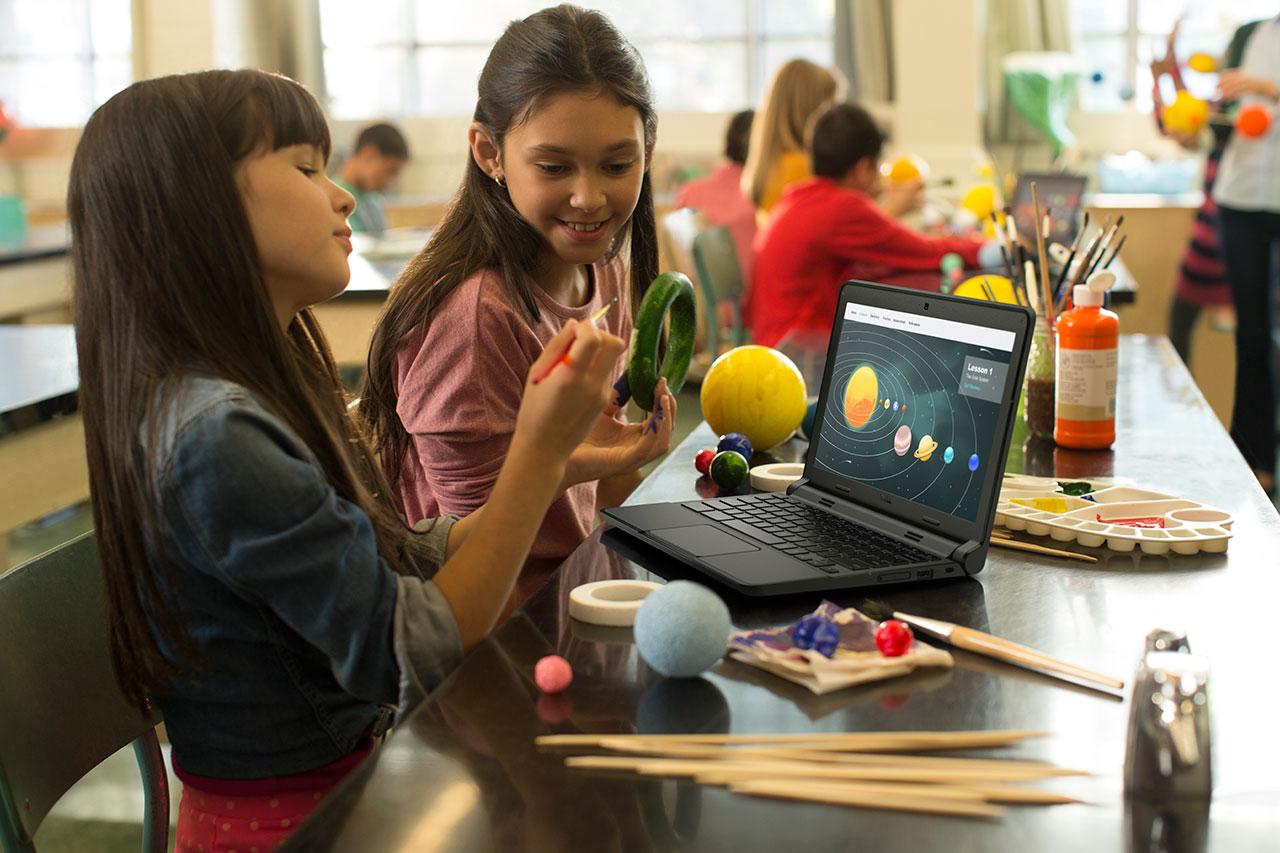 Dell has included an "activity light" on this notebook to allow teachers to monitor student activity. This seven-color LED light allows the teacher to be in control and/or the student to be in control of what light is shown. Use-cases are open to the user at this time.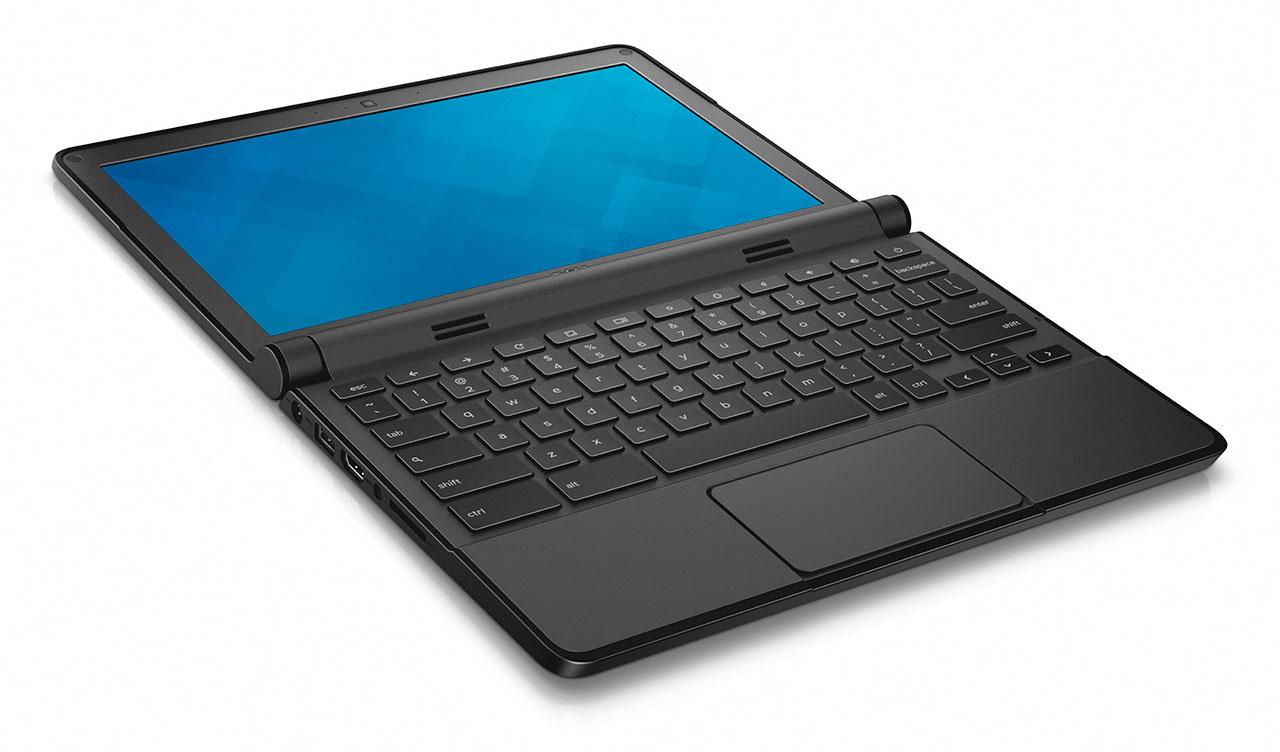 In addition to a 720p camera for webcam chat, this device has dual-array mics and front-facing speakers for a uniquely powerful interactive experience.
While a standard Wi-fi version will be launching first, several months down the line there'll be an LTE version from Verizon.
Dell will be releasing this device full compatible with their Dell Mobile Computing cart, allowing up to 30 Chromebooks to be stored and charged at one time. There's also a Dell Sleeve unique to this Chromebook made of durable, weather-resistant nylon.
The Dell Chromebook 11 will start at $249.99 USD and will be available through Dell online starting on the 12th of February, 2015.