Dead Space 4 Reportedly Canceled Due To Poor Dead Space 3 Sales [UPDATE]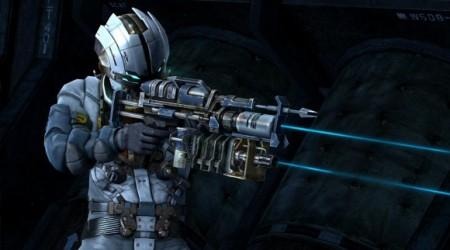 The Dead Space series has been one of the most popular sets of video games recently. However, the series probably has seen its end. It's said that Electronic Arts has canceled development of Dead Space 4 due to poor sales of Dead Space 3. Furthermore, even Dead Space 3 was reported to be almost canceled in the middle of development. Update: Turns out this isn't the case. More info after the jump.
According to VideoGamer, a "source familiar with the unannounced project" says that Dead Space 4 had been in pre-production at Visceral Games, but once Electronic Arts brought in the sales figures for Dead Space 3, the fourth installment in the series ended up being canceled before it could really gain any traction in the development process.
It's reported that EA executives visited the Visceral Montreal studio last month to inform the staff that the Dead Space 4 project would be canceled, and it's also rumored that EA shut down that studio shortly afterward. EA has not commented on the situation, nor will it. However, they could make a public announcement at some point.
Sales figures for Dead Space 3 have yet to be announced, but the game's first-week sales in the UK were down 26.6% compared to Dead Space 2. EA said that Dead Space 3 would need to sell around five million copies in order for the series to continue on, but it seems like Dead Space 3 didn't meet that goal.
Update: As is the nature of rumors, some of them turn out to be incorrect. Such is the case with this one, with the Dead Space franchise's PR Manager Jino Talens telling us that the rumors are "patently false."
[via VideoGamer]